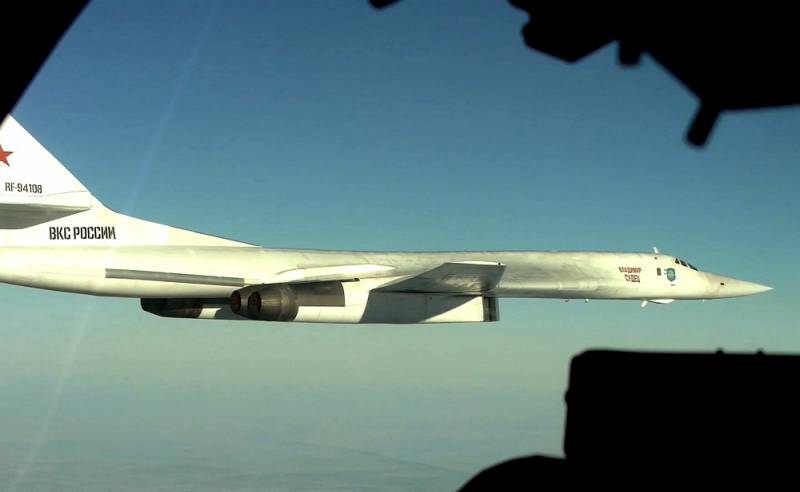 Long gone are the days when our soldiers were armed with outdated trash, and
machinery
there was nothing to fill. This year, the 10-year program of rearmament of the RF Armed Forces expires, on which 23 trillion rubles were spent. Its results are impressive: today the level of equipping with modern weapons in the army is 70%, and by 2024 this figure should reach almost 76%.
A detailed listing of the army "new items" will take more than one page, but still we will try to mark the most interesting positions.
Nuclear triad
Our troops received 109 Yars ICBMs, which have been re-equipped with three missile regiments of the Strategic Missile Forces, and 109 ICBMs for nuclear submarines. Almost 100% of the launchers are now on constant alert. The first regiment is being equipped with missile systems with the Avangard hypersonic gliding wing units, which are capable of speeds up to Mach 28. A deep modernization of five strategic bombers Tu-95MSM was carried out, a strategic supersonic missile carrier Tu-160M ​​was built from scratch. The submarine component of our nuclear triad has been replenished with the Borey-A nuclear submarine, Knyaz Vladimir, and Knyaz Oleg is also expected soon. Both modernized submarines are armed with 16 Bulava ballistic missiles with a modern anti-missile defense system.
VCS
Domestic combat aviation was replenished with 147 aircraft, among them 20 Su-30SM fighters and over 20 Su-4S generation "35" fighters, as well as upgraded MiG-31BM and Su-34, Ka-52 and Mi-28 helicopters. By 2024, 22 fifth-generation Su-57 fighters are expected. Reconnaissance drones "Pacing" and "Outpost" began to enter the Aerospace Forces. The air defense was reinforced with four regimental sets of S-400 Triumph air defense systems and 24 Pantsir-S air defense missile systems. The second stage of the deployment of the Unified Space System (CES) has been completed: the military received 54 new satellites.
Fleet
Currently, 19 ships of the far sea zone are under modernization, 16 more are under construction. The fleet has already expanded with 10 surface ships, 2 submarines, 10 supply vessels and 10 combat boats. Two brand new corvettes "Thundering" and "Hero of Russia Aldar Tsydenzhapov" are sent to the Pacific Fleet. According to the RF Ministry of Defense, in the next few years we will have 14 new nuclear submarines of the Borey-A and Yasen-M projects. Russia's maritime borders are covered by the Bal and Bastion coastal missile systems, the need for which has already been closed by 74%.
Ground troops
Our troops received over 3,5 thousand new types of weapons, among them more than two hundred T-72B3M, T-80BVM and T-90M tanks, as well as almost five hundred BTR-82A and BTR-82AM armored personnel carriers, over a hundred BMP-3 and more than 60 BMP-2M. It is planned to acquire over three dozen 152-mm self-propelled howitzers 2S19M2 Msta-SM, MLRS Tornado-G and Tornado-S. Heavy flamethrower systems TOS-2 were handed over to the military for trial operation; TOS-1A is subject to modernization. Our paratroopers received over 40 BMD-4M and BTR-MDM "Shell". The troops are reinforced with 12 self-propelled artillery mounts 2S35 "Coalition-SV". They are protected from attacks from the sky by two brand new Buk-M3 battalions, as well as MANPADS "Verba", designed to defeat drones. The robotic systems "Kungas", "Nerekhta" and the robotic version of the BTR-MDM "Shell" are being tested. The servicemen received modernized 12 mm AK-5,45 assault rifles.
Taken together, this means that the RF Armed Forces today are rightfully ranked among the most advanced, technologically equipped and combat-ready armies in the world.