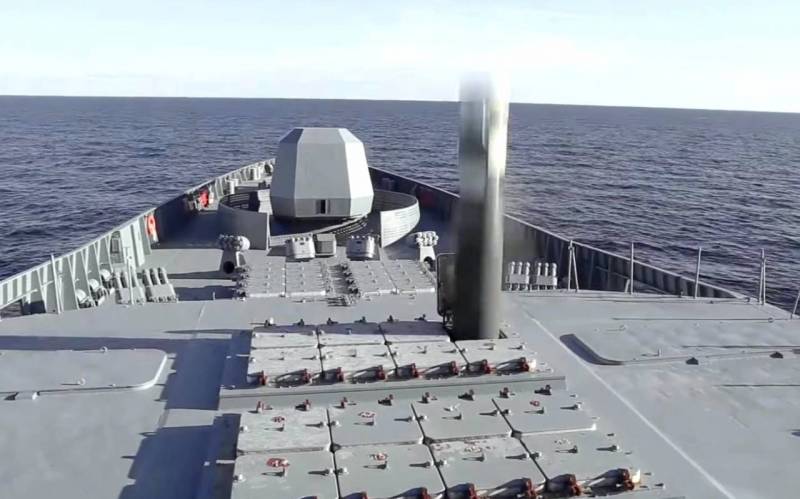 An alleged appearance of the Russian Zircon missile against the background of the Admiral Gorshkov frigate has been published on the Internet. The corresponding image appeared on Twitter
SLEEP
.
The last test launch of this hypersonic missile was carried out on December 11 from the waters of the White Sea towards the village of Chizha in the Arkhangelsk region. The rocket that flew 350 km successfully reached its target. The speed of movement of the "Zircon" exceeded 8 Mach numbers. The Russian defense department recognized the next tests of this missile as successful.
#hypersonic 3M-22 #Tsirkon #zircon (#zircon) # 3M22 Admiral #Gorshkov (Admiral #Gorshkov)
2020 © SOVA @Russian_Defence pic.twitter.com/NGYsjalB2d

- SOVA (@Russian_Defence) December 27, 2020
The December exercise was the first launch of the Zircon on a land-based facility and the third from a ship. Rocket launches from Admiral Gorshkov at sea targets were also held in October and November 2020 and were also recognized as successful.
The Zircon is the world's first sea-launched hypersonic cruise missile. Its speed can reach Mach 8-9, the flight range is about a thousand kilometers.
After state tests of "Zircon" next year, the missile will be put into service with surface ships and submarines of the Russian Navy.