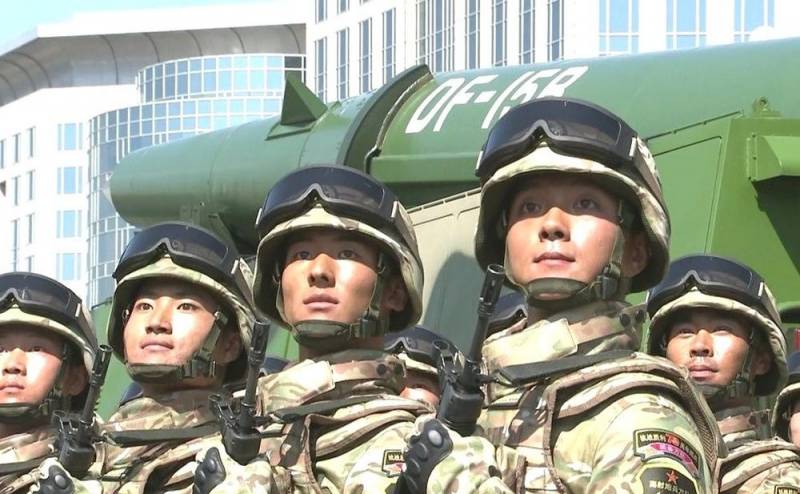 Beijing is amending its national defense law, demonstrating China's commitment to global justice, writes the Chinese newspaper The Global Times.
The updated law is expected to take effect on January 1, 2021, upon approval by the Standing Committee of the National People's Congress (PRC's highest legislative body). This was announced on December 26, 2020 by Xinhua News Agency.
Most Chinese experts believe that China will be able to take care not only of national interests, but also of other countries, fulfilling a unique role on the planet. Protecting world peace at a time when evil forces are trying to devastate it will become an external priority.
policy
Beijing.
Introducing the latest version of the law, the representative of the legislative bureau of the Central Military Commission of China emphasized that the PRC follows a policy that is defensive in nature and will actively promote international military cooperation, countering acts of invasion and expansion. The new amendment suggests that China will assert itself in terms of global justice, especially in countering acts of aggression by regional and global hegemonies, in addition to protecting its own interests.
According to military analyst Song Zhongping, amid collusion and actions of selfish hegemonies and the rise of terrorism, separatism and nationalism, today's world is not peaceful and needs China to play a unique role in establishing justice. It became necessary for China to strengthen its defense capabilities, including for just goals abroad. This will enable China to assume responsibility for regional and global security. In fact, we are talking about China's military entry into the international arena.
According to the new concept, every Chinese must participate in national defense. All organizations, political parties, civil groups, enterprises, public and other structures should support and participate in the development of national defense, summed up the media from the PRC.