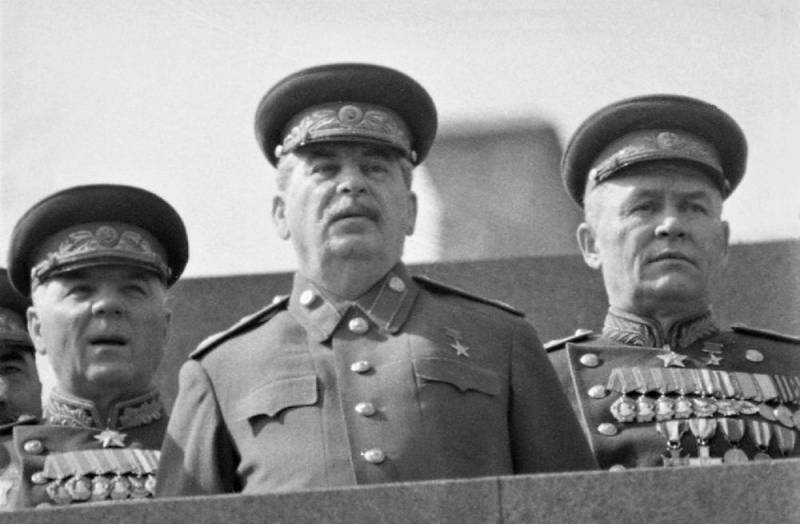 The restrictions due to the pandemic, combined with the Christmas holidays, provide an opportunity for reading, the journalist writes.
political
columnist, TV presenter and executive editor of the Kathimerini newspaper Alexis Papaelas for his publication.
The author reports that he recently read a large book about the Yalta Conference and the biography of Franklin D. Roosevelt. After that, he couldn't help but ask himself a question that he hoped would not be misunderstood by readers.
Why didn't the Greeks name at least one square or street after Soviet leader Joseph Stalin?
He asked.
Stalin gave the go-ahead for Greece to remain part of the Western world, and we do not have a single street in his honor
- stated the author.
He recalled that British Prime Minister Winston Churchill was obsessed with Greece and the need to keep this country tied to the West.
Stalin gave the green light without much hesitation. It's hard to say what the outcome would have been if the Soviet leader had decided otherwise, as Britain had already lost most of its power and the American president was not so interested in Greece. Stalin made his decisions, and the course of the country for the next decades was determined
- explained Papaelas.
He clarified that the leaders of the left knew about Stalin's decision, but the rank and file did not. They hoped to win the civil war when the geopolitical decision had already been taken at the highest level.
There are undoubtedly still people who refuse to admit that it is good for Greece to remain on the side of the West. The most dogmatic observers refuse to admit that Greece would have shared the fate of Bulgaria or Romania. Utopians insist that thanks to our Greek insight, we could build our own socialist model, just as Yugoslavia did.
- adds the author.
He considers it fortunate that Greece remained in the Western world and that she managed to become part of the "elite club".
Of course, thousands of Greeks paid a high price for the Cold War, either in prison or exile. The country could have had a smoother course after the war if left and right had more maturity. However, Greece found its foothold after the end of the military dictatorship and took refuge in Europe.
- the author emphasized.
He noted that the Greeks still doubt whether they are on the right side.
After the end of World War II, we were definitely on the right side of the fence. And, surprisingly, we do not have Churchill streets and not a single square or Stalin street
- summed up Papaelas.