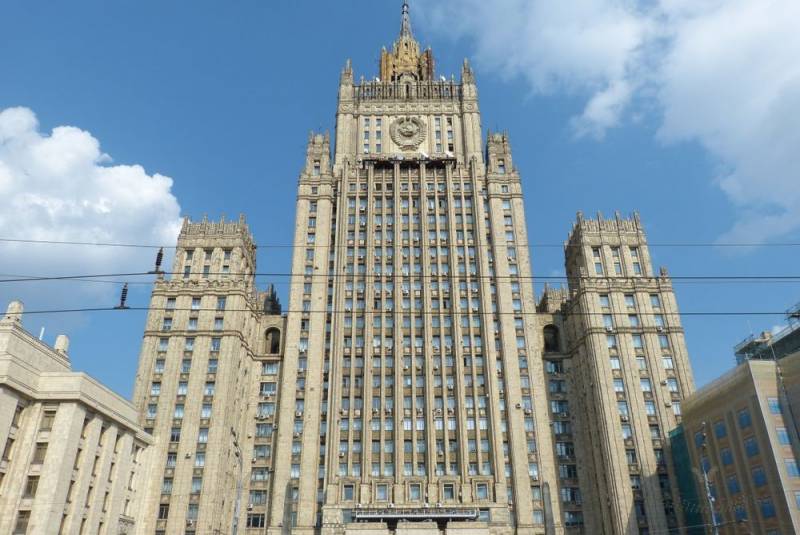 Before the holiday of Christmas, which is celebrated by Christians in the West on December 25, the US Ambassador to Moscow, 61-year-old John Sullivan, wrote a letter to Santa Claus, which was posted on the diplomatic mission's website. In the United States, traditionally, gifts under the Christmas tree are opened on the night of this date, and not on January 1, as in Russia.
In his joking letter, the diplomat assured Santa that he had behaved well throughout 2020, wore a medical mask and maintained social distancing due to the pandemic. After that, Sullivan asked for some gifts.
The ambassador wanted a new hockey stick, COVID-19 vaccine and running shoes. Sullivan has been fond of hockey since childhood and is a passionate fan of this sport. He was appointed to lead American diplomacy in Russia in December 2019.
On December 26, the Russian foreign ministry jokingly commented on the letter of the American diplomat to Santa.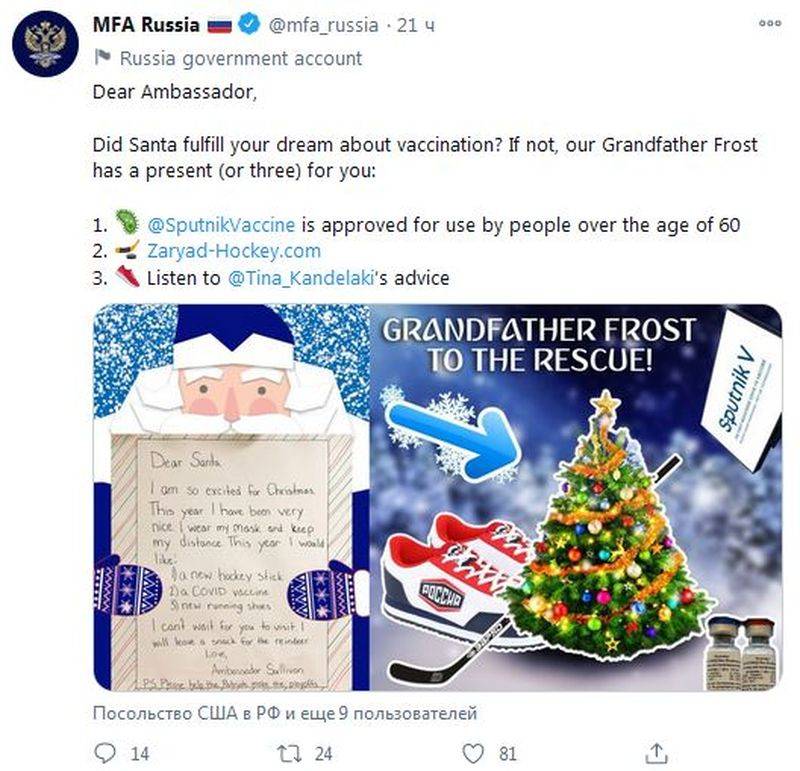 Dear Ambassador, Has Santa made your vaccination dream come true? If not, then our Santa Claus has a gift for you. Sputnik V vaccine is approved for use in people over 60 years of age
- reported in the official Twitter account of the Russian Foreign Ministry.
The ambassador was also advised to heed Tina Kandelaki's recommendations regarding sports shoes.
Dear Ambassador Sullivan, I'm sure Santa would be happy to bring a pair of Asics Gel-kayanos under the Christmas tree for you. Don't miss your runs. Run while you dream of a breakthrough in relations between our countries. Yours sincerely, Tina Kandelaki
- wrote a Russian journalist.