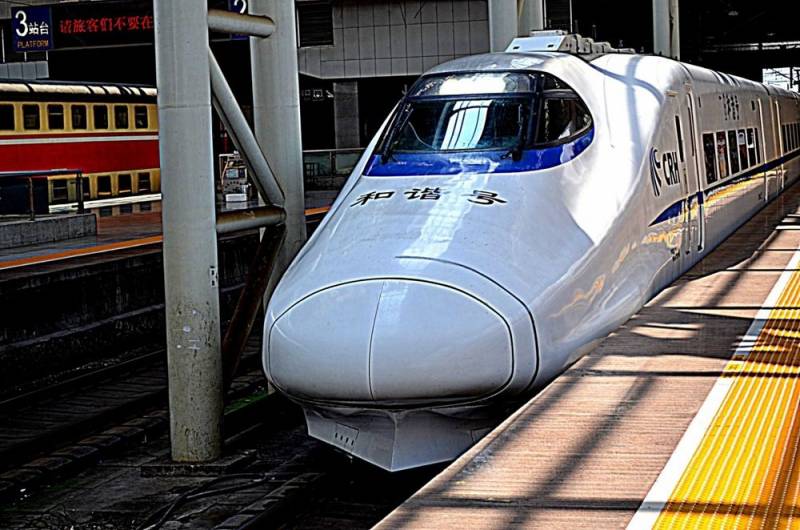 In Hungary, the modernization of the railway began with the participation of China. The 350-kilometer line is to connect Budapest and Belgrade. This section was once part of the Paris-Constantinople route, on which the famous Orient Express ran in 1883-1914, and has since been in poor condition, writes the Japanese newspaper Asahi Shimbun.
The Chinese, Hungarians and Serbs agreed on this back in 2014. Work in Serbia began in 2018. However, the European bureaucracy in every possible way prevented Hungary from entering the European Union.
Budapest got tired of the delays and in the midst of the COVID-19 pandemic, in April 2020, Hungary accepted investments from the Export-Import Bank of China, but on condition that all details of the contract will be kept secret within ten years, "so as not to harm Hungarian foreign policy interests." The Hungarian Parliament approved the deal by a majority vote.
Chinese trains will start running between Belgrade (1,6 million people) and Budapest (1,8 million people) at a speed of 200 km / h, and possibly even higher. As a result, travel time on a passenger train will be less than three hours, instead of the current eight.
China is actively implementing the Belt and Road project. Experts believe that businessmen who are friends with Hungarian Prime Minister Viktor Orban will get rich on the mentioned contract, and China will simply undermine the unity of Europe.
The EU is cool about this project. This line was always the last to be serviced. Who besides China will give us money?
- objected in an interview with the British Air Force in April, Hungarian government spokesman Zoltan Kovacs.
The railway line, which has not only transport significance, is planned to be inaugurated in 2025, sums up the publication from Japan.