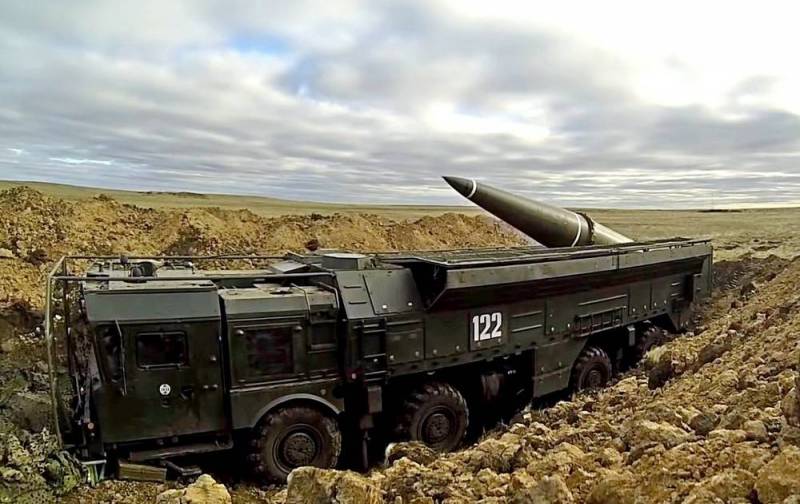 In recent years, Russia has been conducting complex construction of military facilities in the Kaliningrad region, which is causing growing concern in the West. At the same time, Moscow is building up its military power in an enclave sandwiched between Poland and Lithuania, writes the American analytical publication Responsible Statecraft, owned by the Quincy Institute for Responsible State Management (USA).
In the spring of 2018, space reconnaissance recorded the construction of an underground arsenal for nuclear weapons in the specified region. In the fall of the same year, it was revealed that the Russians were modernizing four more military installations.
Before that, in 2017, Moscow deployed Iskander-M missiles with 9M729 missiles near Kaliningrad. It was these missiles that caused the US to withdraw from the INF Treaty, since Washington is sure that their development violated the said agreement.
It should be noted that until 2017, the Russian enclave did not suffer from a lack of military potential. But in 2019-2020, an additional redeployment of a significant number of drones, MBTs, fighters and personnel was recorded. In December this year, the Russians announced that a new division would be deployed on the border with Lithuania, which will include tank, motorized rifle and artillery units and subunits.
The actions of the Russians are understandable. Kaliningrad is separated from the rest of Russia and in the event of a powerful NATO offensive, Moscow will be unable to defend the isolated region. Therefore, the Russians are preparing to repel possible aggression. The West itself provokes Russia, and she answers him as she can. Up to 10% of the tanks in service are already concentrated there, and it costs the Russians nothing to crush Lithuania, literally.
Russian President Vladimir Putin has repeatedly said that he is simply forced to invest in military facilities in Kaliningrad and to saturate the region with weapons, as he is afraid of losing it due to NATO's activity. Unfortunately, it must be admitted that the words of the Russian leader are partially justified.
In recent years, the Alliance has really overdone the number of provocations, not to mention the ongoing expansion of the bloc to the East and the redeployment of military infrastructure in this direction. The US desire to acquire a base in Poland turned out to be completely counterproductive. Now the level of tension between Moscow and NATO is at the highest level since the end of the Cold War.
The constant rotation of American troops in Europe and the display of other unfriendly gestures does not make Russians happy. Kaliningrad could become the detonator of the most horrific war in human history. Therefore, mutual detente, de-escalation and a genuine reboot of relations are needed, summed up in RS.