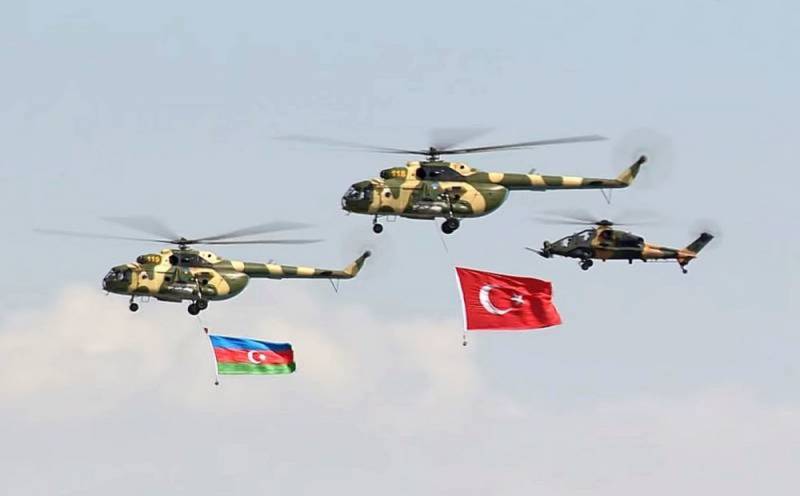 The conflict over Nagorno-Karabakh between Armenia and Azerbaijan was considered frozen and did not attract much attention from the international community. But 26 years after the end of the first war, the disputed region showed a completely different level of warfare and attracted the attention of experts, writes the French newspaper Le Monde.
It was all over in 44 days. The offensive of Azerbaijani troops, which began on September 27, 2020, ended with the defeat of the Armenian forces and the signing of a trilateral agreement on November 9. Only the intervention of Moscow saved the Armenian enclave from completely passing under the control of Baku.
Before the incident, everyone was convinced that the Armenian army was more effective than the Azerbaijani one. However, Azerbaijan has prepared very well. Baku has amassed an impressive military arsenal. In addition, drones were purchased from Turkey and Israel. Moreover, Ankara also shared its experience with an ally.
It took very little time to force the experienced Armenian army to retreat. Israeli and Turkish drones have spread fear among the population and defenders of Nagorno-Karabakh.
The Armenians were unprepared for such a war. Azerbaijanis carried out reconnaissance from the air and launched strikes without hindrance.
Europe should carefully study the military lessons of this conflict, and not see it as a small war of poor countries
- says Gustav Gressel from the European Council on Foreign Relations.
He is sure that in the event of a conflict, most European countries will find themselves in the position of Armenians and they will be shot from the air without hindrance.
No one has ever done such destruction in one campaign
- clarified the expert Michel Goya, adding that it is time for the Western military to stop contemptuous of the "strange flying
technology
».
The conflict in Nagorno-Karabakh marked the beginning of a new form of psychological warfare. Turkey sent mercenaries from Syria to the region, which caused concern among Armenians. A lot of photo and video materials of the killed soldiers have appeared on social networks. Often, the footage was sent directly to their relatives, summed up the publication from France.