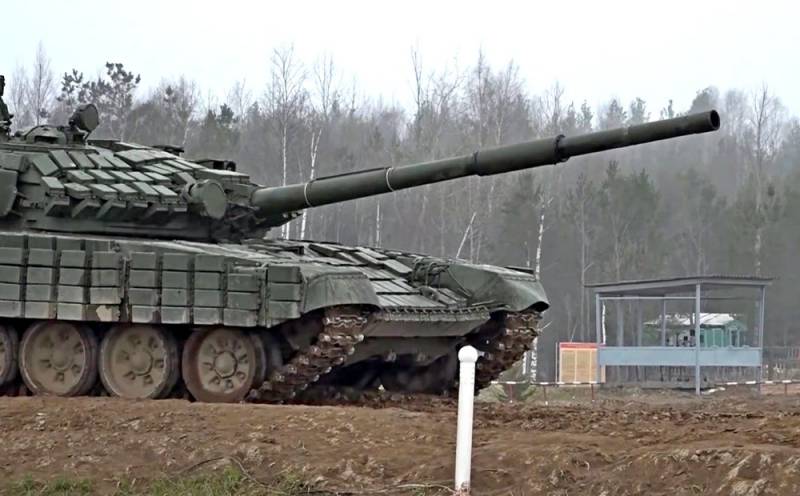 The US military has assured that its depleted uranium munitions are mostly safe. At the same time, in Russia, as in the United States, tanks are now firing shells with a similar filling, writes the American magazine The National Interest.
Moscow is equipping its MBTs with similar ammunition. Depleted uranium is incredibly dense and can penetrate the thick armor of a tank. At the same time, many experts are confident that such projectiles emit small doses of radiation, like miniature neutron bombs.
Washington has used similar shells in Iraq, Afghanistan and Syria. The bulletin of the Russian Defense Ministry says that now the Russian modernized T-80BV tanks will also be armed with these powerful ammunition.
T-80BVM (M - modernized) has an improved weapon stabilizer and loading mechanism for 3BM59 "Lead-1" and 3BM60 "Lead-2" ammunition
- TASS quotes from the document.
In 2016, Dutch experts from Below The Turret Ring informed that Lead-1 has a tungsten carbide core, while Lead-2 uses depleted uranium. Moreover, Russia could produce these special rounds for several years as a replacement for existing tank ammunition.
It was specified that the shells "use an aluminum shoe with three points of contact." It was noted that this is unique, since most of these ammunition use two points of contact. But how this affects accuracy is unknown.
Experts explained that Lead-2 is not the first shell in Moscow's arsenal to use depleted uranium. The 3BM-32 "Vant" armor-piercing feathered subcaliber (arrow-shaped) projectile, designed for the Soviet 125-mm tank gun, also contained depleted uranium. But the new Russian shells are 79-84 percent longer than the Soviet ones, which should lead to a significant increase in armor penetration.
Steel is less effective at penetrating armor than high density heavy metal alloy. This explains the attractiveness of depleted uranium. Ironically, the American Abrams tank now uses depleted uranium in its armor to protect against anti-tank shells.
Several international organizations are campaigning to ban depleted uranium shells. Another question is whether the Russian government will listen to them, summed up the publication from the United States.