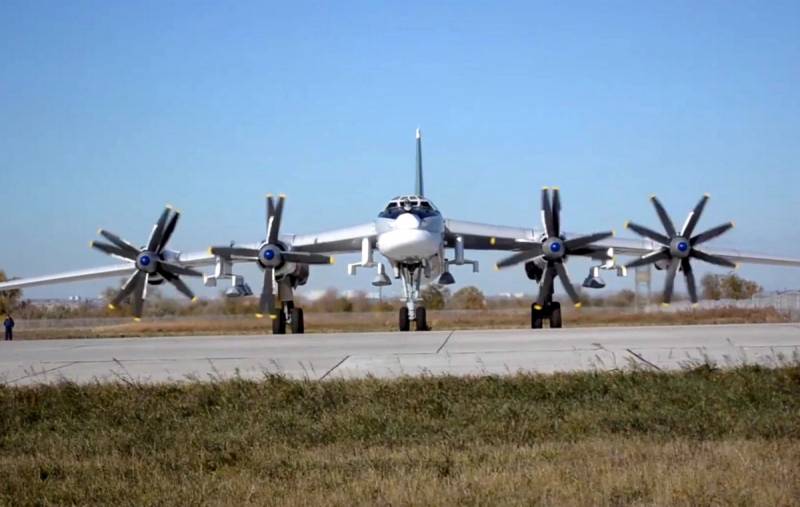 On December 22, 2020, the strategic aviation of China and Russia conducted a joint air (combat) patrol. It exposed flaws in Chinese aircraft and drew criticism, according to the South China Morning Post in Hong Kong.
The mission was attended by two Tu-95MS of the Russian Aerospace Forces and four "Hun-6K" (Xian H-6K) of the PLA Air Force. The patrols were conducted over the waters of the Japan and East China Seas, as well as the western Pacific Ocean. Moscow and Beijing are subject to sanctions pressure from Washington, so the last event can be viewed as a demonstration of solidarity between the Russians and the Chinese. But the patrols also turned into outrage from Tokyo and Seoul. At the same time, experts, including Chinese, questioned Beijing's further military ambitions.
Compared to Chinese planes, Russian and American "strategists" fly farther and take more payload. Tu-95 can fly 15 thousand km, and its specific wing load is 606 kg / m2. Tu-160 can fly 12,3 thousand km, and the specific wing loading is 724 kg / m2. The American B-1 "Lancer" can fly 9,4 thousand km, and the specific wing load is 820 kg / m2.
At the same time, the PLA Air Force has up to 180 Hun-6 units, but only the Hun-6N version can be refueled in the air. Without refueling, bombers can fly at a range of up to 6 thousand km, which is a big disadvantage. At the same time, the specific wing loading is only 160 kg / m2.
Beijing is currently developing the next generation Hong-20 bombers. They are necessary to increase the country's influence in the world. These will be subsonic, stealthy "strategists" who will provide Beijing with real intercontinental potential and expand its reach far beyond China's borders. "Hung-20" will be able to fly 8,5 thousand km, and its payload will be 45 tons.
Defense analyst John Grevatt is confident that the Hung-6 bombers are preventing China from flexing its muscles.
These are the old Russian Tu-16 "Barsuk", which appeared in the 50s
- specified Grevatt.
At the same time, the Chinese military expert Song Zhongping also notes that the Hung-6 cannot be called a strategic bomber.
Our bombers are lagging behind. The Hung-6 cannot be regarded as a true long-range strategist
- summed up Zhongping.