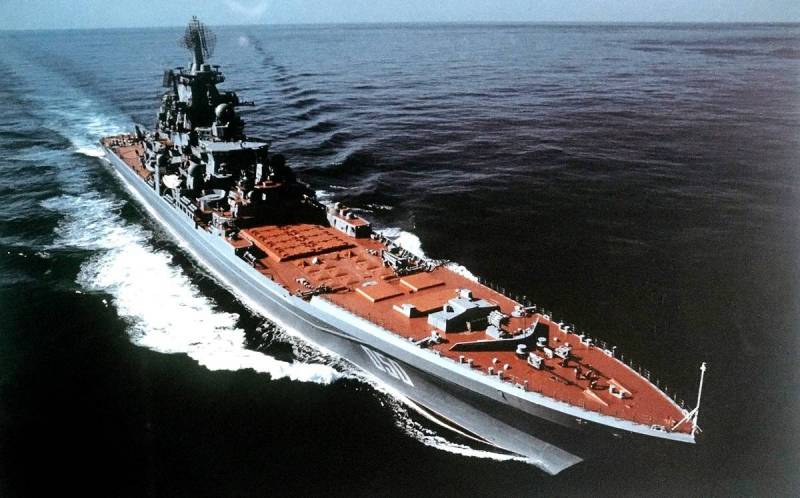 The American edition of The National Interest decided to compare the power of the two ships and find out who would have won of them in a hypothetical one-on-one battle. We are talking about the heavy nuclear-powered missile cruiser of the project 1144 "Orlan" and the newfangled destroyer of the "Zumwalt" type with URO.
The giant Orlan-class cruisers, which are more than 30 years old, have, albeit outdated, but generally effective weapons and are still capable of performing their main function - to attack the US AUG. But in this case, a one-on-one fight will be considered. The total displacement of such a cruiser is 28 thousand tons, and the American destroyer - 14 thousand tons.
Both ships are on the high seas at the maximum range of their anti-ship weapons and are furiously looking for each other. Ships use helicopters to explore beyond the horizon.
20 huge anti-ship missiles P-700 "Granit" cruisers can fly at a distance of up to 625 km. Maximum speed is Mach 2,5 at altitude and Mach 1,5 at water. The warhead weighs 750 kg (it can be nuclear - up to 550 kilotons).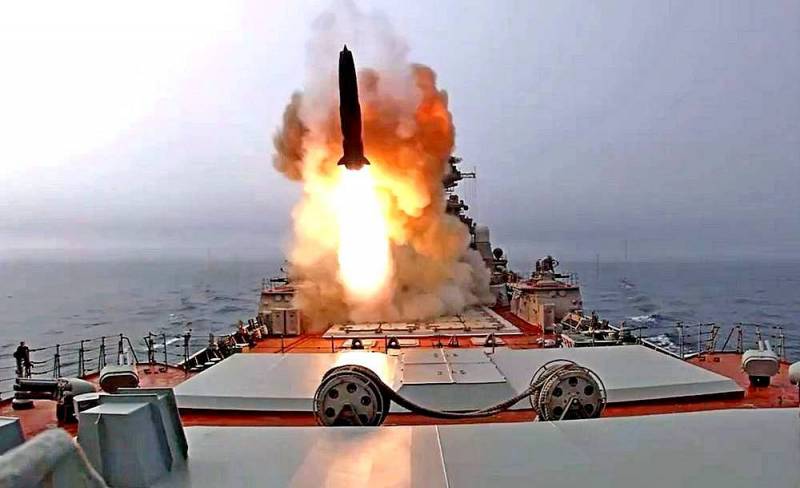 The Zumwalt is a stealthy ship with the radar signature of a small fishing boat, with a speed of 30 knots. The Orlan's speed is 32 knots.
In such a situation, the Zumwalt will have the upper hand over the majestic, but less secretive cruiser. There is no doubt that the Orlan will be discovered first. At the same time, if he sees an American carrier-based helicopter, he will still not be able to find out the actual location of the destroyer.
"Zumwalt" is equipped with a multifunctional radar AN / SPY-3, which provides it with excellent search performance and can direct the SM-2 missiles. The destroyer has 80 launchers for launching the SM-2 and Evolved Sea Sparrow missiles, as well as surface-to-surface missiles Tomahawk and ASROS anti-submarine missiles. But the Zumwalt does a poor job of anti-ship warfare. Harpoon missiles do not fit into the launcher, so they must be installed separately on the main deck.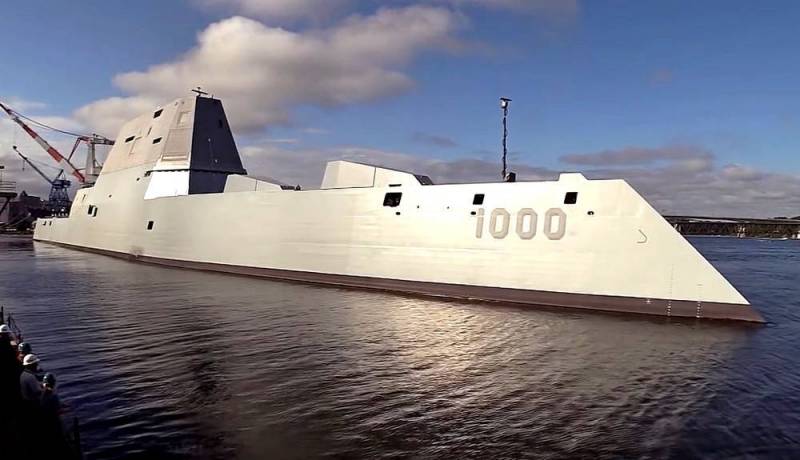 The Orlan is a relic from another era, but it is armed with a generous arsenal of various missiles. 12 S-300F launchers have 96 missiles, and 2 Osa air defense systems have 40 missiles. The ship has solid mine-torpedo, artillery and anti-submarine weapons, as well as three Ka-27PL helicopters.
The publication believes that a hypothetical clash is likely to be a draw. Neither side will be able to target the other and hit accurately. If the Zumwalt is unable to get close enough to the target, and the Orlan fails to detect the American in time, then both ships will interrupt maneuvers, leaving the battle on another day.