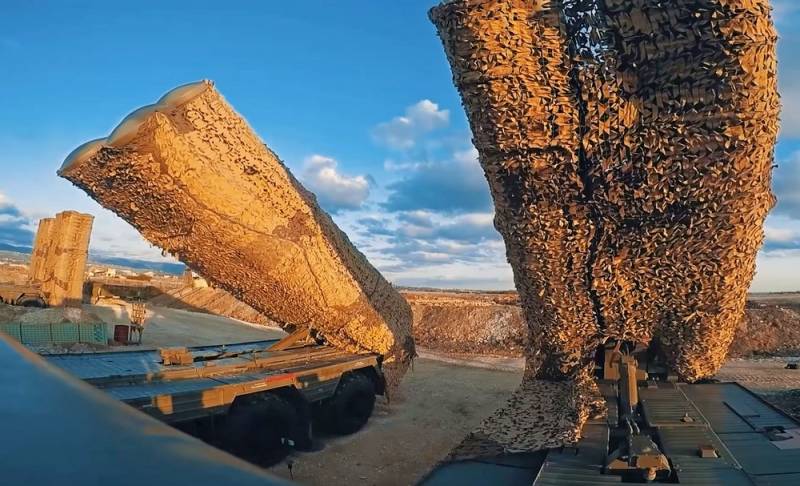 On the night from Thursday to Friday, the Israeli air force launched a missile attack on the Syrian city of Masyaf in the province of Hama, as well as in the Tartus area. At the same time, the Syrian S-300s supplied earlier by Russia after the S-200 air defense systems of Syria mistakenly attacked the Russian Il-20 were fired at the cruise missiles launched by the Israelis. The first of the S-300 complexes appeared in Syria near Masyaf.
According to the SANA news agency, the Israeli attack was repelled by Syrian S-300s stationed in Masyaf. During the strikes, Israeli warplanes were in Lebanese airspace.
Israeli missiles fly towards targets
It is no coincidence that the S-300 air defense systems are deployed in Masyafe. In the area of ​​their deployment there are ZRPK "Pantsir". The direct distance from Masyaf to the logistics center of the Russian Navy in Tartus is about 45 km and about 50 km to the Khmeimim air base. Thus, the S-300 can provide protection not only for objects in the Hama province, but also for Russian military bases in Tartus and Latakia. In addition, due to the successful location of the air defense system, they are able to resist Israeli aviation attacking Syrian territory from Lebanon.
Syrian S-300 launches on cruise missiles launched by Israeli aircraft
According to some experts, the purpose of the Israeli missile attacks is to test the combat capability of the S-300, which are in service with the Syrian Arab Republic.