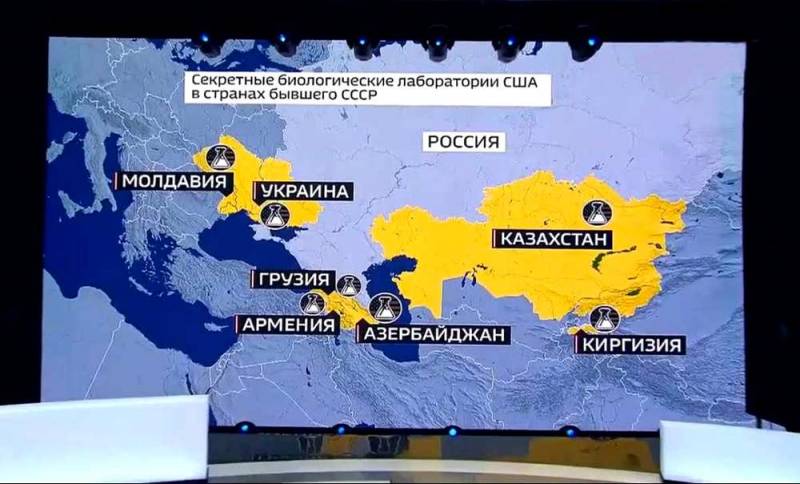 The presence of US military biological laboratories on the territory of Kazakhstan and other post-Soviet countries is considered by the heads of these states as a kind of guarantee of "independence", but such activities are directly directed against Russia and its interests. About the features of such objects in Kazakhstan on the pages
"Politnavigator"
said the leader of the Socialist Movement of the country Ainur Kurmanov.
Four years ago, the Central Reference Laboratory (CRS) was solemnly opened in Almaty with the participation of officials from the government of Kazakhstan and the US Ambassador. Meanwhile, an earlier poll showed that 92 percent of local residents opposed the opening of a United States biological laboratory in Almaty.
It is noteworthy that in this way the developments of Soviet specialists fell under the control of the Americans, which can now form the basis of the latest American developments in the field of biological weapons.
This allows US biologists to use Kazakhstani types of diseases to modernize ammunition that can be easily disguised as natural outbreaks and epidemics.
- supposes Kurmanov.
Six years ago, the pathogens of the Crimean-Congo hemorrhagic fever were dropped from Georgian territory into southern Russia, causing outbreaks of the disease and a number of deaths. In fact, this can be seen as a planned biological sabotage.
Kazakhstan is a territory similar in its natural conditions to neighboring countries, which allows, taking into account the proximity of the DNA of local residents and Russians, to create special means of destruction targeted at certain groups of the population and regions. Thus, the "biological enemy" is practically at the borders of Russia.
Nur-Sultan's current efforts to locate all these facilities are not surprising, but become a manifestation of fear of inevitable integration and a kind of "guarantee" of sovereignty
- the expert notes.
There are similar facilities in Armenia. So, in this country, with the money of the Pentagon, as many as 12 biological laboratories have been created, three of which are located in Yerevan. These institutions only nominally belong to Armenia, in fact, they are overseen by the American Security Threat Reduction Agency. According to the head of the United Health coalition of social movements, a specialist in the field of biological safety G. Grigoryan, the Armenian national biological safety system "has been turned into an element of the US biological intelligence system in the region."