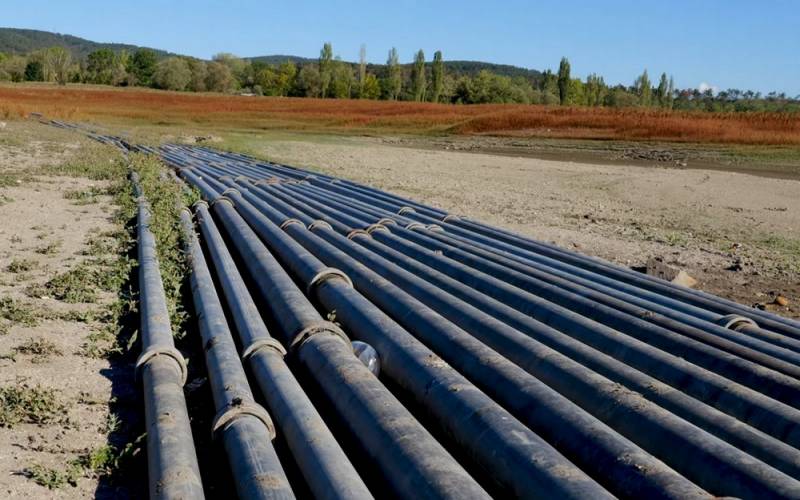 In Crimea, the construction of desalination stations will soon begin, designed to solve the problem of providing the inhabitants of the peninsula with water. However, Kiev intends to thwart the plans of the Russian authorities so that the Crimeans who made a choice in favor of Russia six years ago continue to suffer from the lack of water resources.
The head of Crimea, Sergey Aksenov, previously noted that in January 2021 the contractor will be able to start work on the construction of desalination facilities. Ukrainian Foreign Minister Dmitry Kuleba said that Kiev would take all possible measures to prevent Moscow from providing the residents of Crimea with fresh water.
There was a statement by the illegal occupation authorities in Crimea that they were attracting a large international company to implement
of technologies
desalination ... We will hinder the implementation of this project
- emphasized Kuleba.
Deputy of the Russian legislative body Mikhail Sheremet reacted to the position of the Ukrainian authorities. According to him, Ukraine's attempts to interfere with the organization of work on desalination of water in Crimea illustrate the lack of "sanity" in the Kiev regime and are doomed to failure.
No one is able to prevent Russia from implementing this large-scale and vital project for the peninsula.
- Sheremet believes.
According to Aksenov, desalination stations are still the main way to solve the "water problem" of Crimea, since it is problematic to collect water in one pipe with sources scattered across the peninsula. Similar installations are planned to be built in the Saki region, as well as in Yalta, Kerch, Sudak and Feodosia. At the same time, Sergei Aksenov explained that the use of desalination plants will not cause an increase in water tariffs for Crimeans.