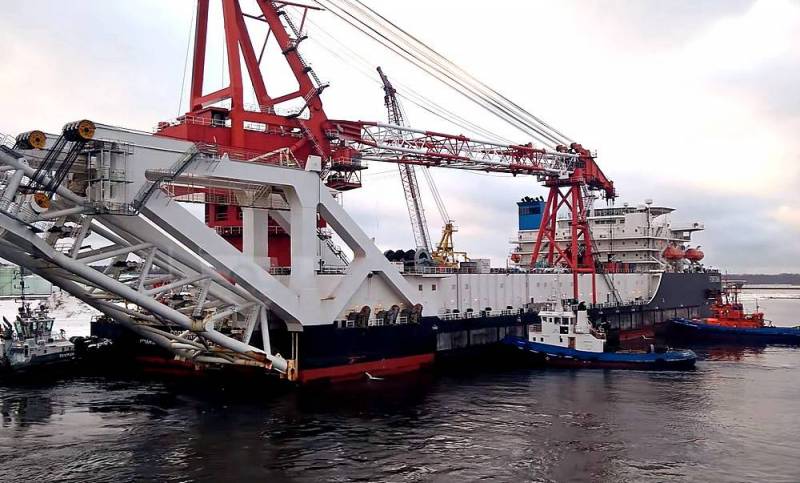 Pipe-lay barge Fortuna has completed construction of one of two sections of the Nord Stream 2 gas pipeline, 2,6 km long, in shallow waters off the coast of Germany. By the end of December 2020, TUB must complete another segment running in parallel.
The completion of work on the first string of the pipeline can be judged by the data of the navigation portal Myshiptracking. "Fortuna" has reached the end of the allotted area, now the TUB must complete the construction of the neighboring one.
It should be noted that the Federal Office for Shipping and Hydrography of Germany (BSH) has authorized the work from 5 December. However, "Fortuna" started its activity with a delay and laid one thread in 8 days. The work was carried out at a slow pace, but now TUB reached the result of 450 meters of pipeline per day. At the same time, she can lay 1 kilometer of the highway per day.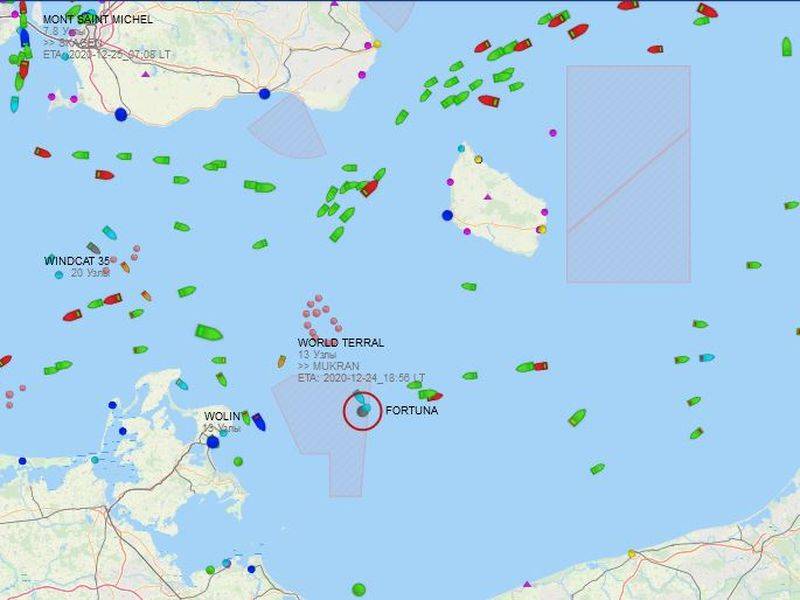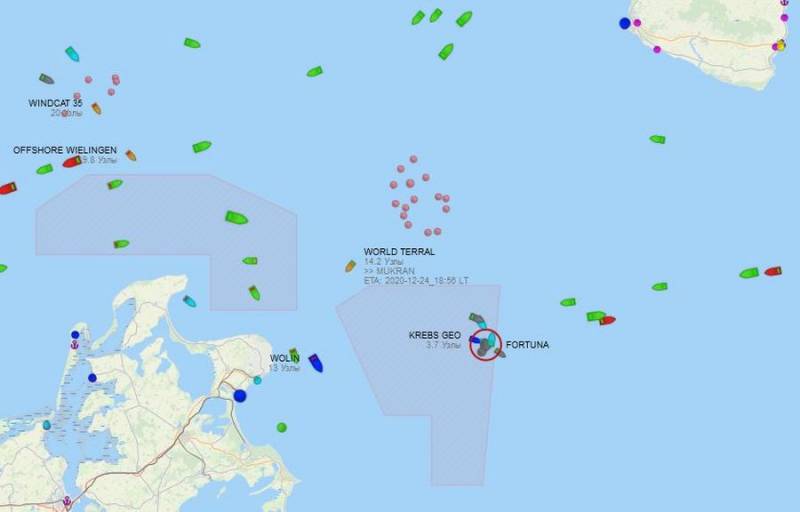 Thus, in the time remaining until the end of the month, Fortuna may well cope with the task and the gas pipeline will become even longer. In any event, the Stralsund State Administration of Waterways and Shipping has prohibited all vessels not participating in the construction from approaching the work area closer than 15 nautical miles until January 2021, 1,25.
Fortuna works very carefully. The TUB draft is 6,5 meters, and the sea depth does not exceed 19,5 meters. Moreover, the weather in the Baltic is now stormy, therefore, the movement of anchors takes a long time.
Currently, there is a whole flotilla of ships near Fortuna. "Murman" monitors the bottom and laying of the highway. The area is guarded by Krebs Geo and Antares. Supply vessels "Umka", "Katun" and "Ivan Sidorenko" are engaged in the supply of pipes from the German port of Mukran.
After completing work in shallow water, it remains to complete two more deep-water sections of 14 kilometers in the German EEZ and more than 120 kilometers in the Danish EEZ. BSH is already studying an application for work in January-April 2021.