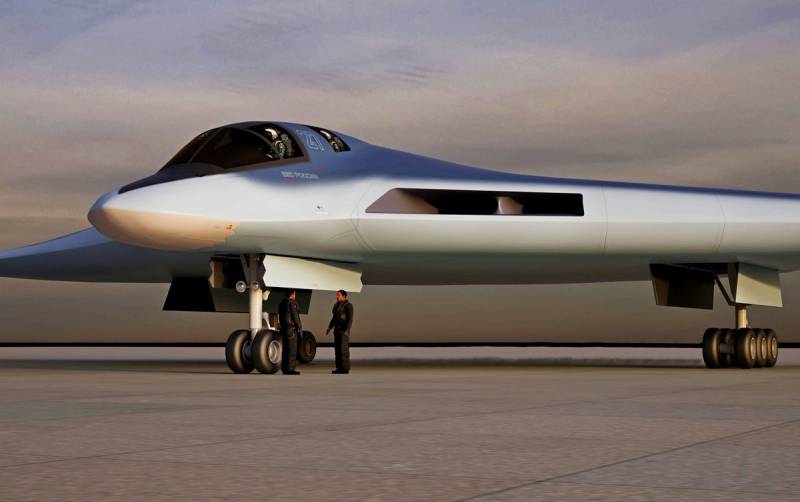 Russian experts do not stop working on PAK DA. Currently, they began to build several samples of strategic stealth bombers at once for flight and ground tests, various tests and experiments.
Two or three objects are put into production - for "statics" and flight
- reported
TASS
knowledgeable source in the Russian defense industry.
He explained that the samples will be ready several months apart. Their manufacture is carried out according to the design documentation (CD).
Some of the tooling and first parts are made in full
- he added.
At the same time, the source did not specify the exact timing of the final assembly of the first PAK DA. However, he confirmed that it would take place at the Kazan aircraft plant named after S.P. Gorbunova.
According to the source, the cockpits for the latest missile-carrying strategists will be produced at the V.P. Chkalov Novosibirsk aircraft plant. Moreover, one of the cabins is designed for testing ejection seats on the ground stand.
Note that there have been no official comments from the UAC on this matter yet. But on the eve of the "UEC-Kuznetsov"
informed
that the enterprise has already manufactured the first aircraft engine for the PAK DA ("Product-RF") and at the beginning of 2021 its bench tests will take place. At the same time, the Ministry of Defense expects that the PAK DA will begin to enter service with the Russian Aerospace Forces from the end of 2027.