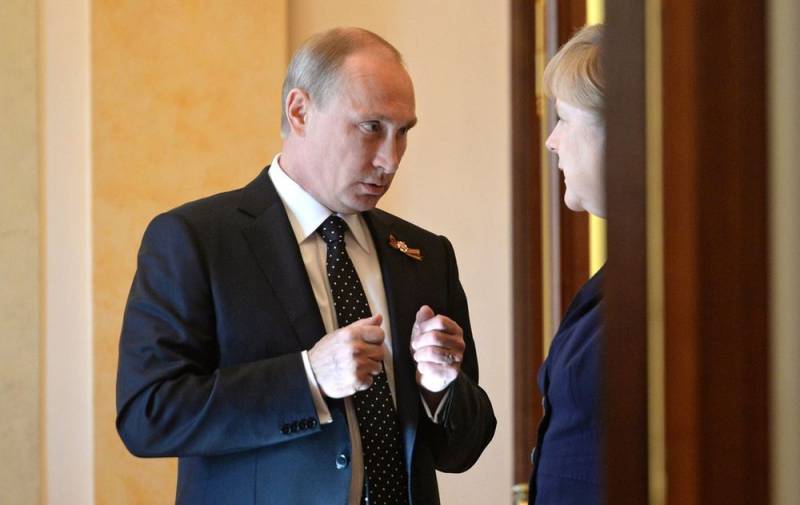 Russian President Vladimir Putin does what he wants. Therefore, Germany's response to the incident with Alexei Navalny must be decisive, writes the German newspaper Die Welt.
Wars, poisoning and murder never stop. As soon as Berlin stops silently observing and inactive, Moscow imposes retaliatory sanctions. This must end. As a first measure, Nord Stream 2 can be banned.
Stop walking in circles and shrugging your shoulders and telling the Europeans: "This is Putin." The time has come when we must boldly say that never since the Cold War, relations between Germany and Russia have been so bad. Moreover, improvement occurs only when Berlin does what Moscow wants, namely: it is silent, behaves quietly at the next provocation, accompanies the great power of the Kremlin with the tone of a therapist and sings a sad song about partnership.
Relations between countries could really improve if Germany adhered to
policy
detente. But what would it do? Would it bring more security to Europe? And most importantly, would the interests of Berlin and Brussels coincide?
Experience shows that the indecision of others affects authoritarian and totalitarian leaders as an aphrodisiac. She literally pushes people like Putin to push their neighbors apart with steel elbows, regardless of international law.
Therefore, Germany's response to Putin to the poisoning of the Russian opposition should be as tough as possible. It makes no sense for Berlin to support a major gas transmission project if Moscow behaves like a bear. Refusal to implement "Nord Stream 2" will strengthen Europe and show Putin's Russia that its aggressive behavior can have painful consequences, summed up the publication from Germany.