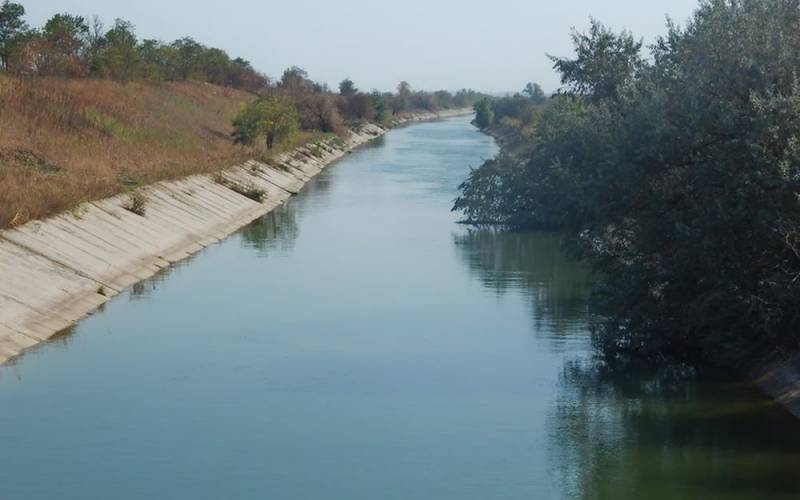 The well-known Ukrainian political scientist and video blogger Alexander Semchenko said that it is much more profitable for Ukraine, for economic and environmental reasons, to sell water to Crimea than to keep the North Crimean Canal closed. He recalled that even during the Soviet era, water was not supplied to the peninsula for free and money was paid for it.
In an interview with an online publication
"Politnavigator"
the expert noted that the work of hydraulic structures on the Dnieper is not cheap and the agrarians of the Kherson region are not able to independently pay for their work.
The principled position of Kiev could be understood if Ukraine completely stopped
economic
relations with Russia. However, this did not happen, and trade with Moscow continues. Consequently, there is no reason for a water blockade of Crimea. But worst of all is that Ukraine has already begun to lose its landowners due to rash
policy
, since it became simply unprofitable for them to conduct agricultural activities.
Due to the cessation of water supply to Crimea, the cost of water for the farms of the Kherson region has increased several times. In 2021, water prices will rise even more. Farmers are no longer pulling out its value. There is no agriculture without water
- explained the political scientist.
When Russia tries to switch gas transit to other directions, bypassing the Ukrainian GTS, a universal howl rises, demands are made to continue the transit of "occupying" gas through the territory of Ukraine. This is completely illogical. But our patriots don't need logic
- the expert gave an example.
In his opinion, we have before us in action the classic saying "neither to ourselves, nor to people." He is confident that Kiev is deliberately demonstrating its unshakable stubbornness. For the sake of satisfying this dubious "ego", the new Ukrainian elite is ready to sacrifice its own taxpayers and breadwinners.
The expert emphasized that while the water was going to Crimea and the Crimeans paid the expenses, the agrarians of the Kherson region had no problems at all. The entire south of Ukraine, including Crimea, was literally inundated with delicious and cheap products from the Kherson region. Now there is no such abundance.
Semchenko compared what is happening with a painful blow to the entire agriculture of Ukraine. He drew attention to the fact that agribusiness is one of the main pillars of the country's economy.