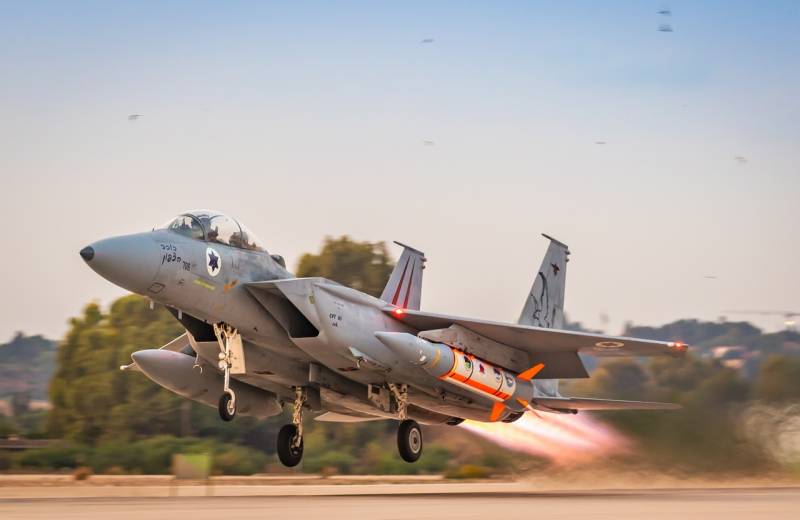 A series of tests of a multi-level missile defense system took place in Israel. These exercises have become quite remarkable, writes the authoritative Italian website The Aviationist.
It should be noted that all Israeli missile defense systems - "David's Sling," "Hetz" and "Iron Dome" - successfully intercepted their targets during the test campaign. The exercises were held with the participation of Rafael Advanced Defense Systems and the Missile Defense Organization (IMDO) of the Defense Research and Development Directorate of the Israeli Defense Ministry.
The series included several scenarios simulating new and future threats that missile defense could face
- said in the message of the Israeli Air Force.
For the first time, the combined capabilities of intercepting missiles by the multi-level missile defense system of the State of Israel were assessed. This is one of the most advanced missile defense mechanisms in the world, which protects our country from near and distant threats.
- said Defense Minister Benny Gantz.
In recent testing, an Israeli Air Force F-15D fighter fired a medium-range Blue Sparrow ballistic missile target. She was successfully hit with David's Sling.
The target rocket is available in three flavors: Black Sparrow, Blue Sparrow and Silver Sparrow. They were specially designed to simulate the trajectory, thermal image and radar signature of a potential enemy's missiles. The Blue Sparrow mimics the Scud ballistic missile with a range of 700 km, and the Silver Sparrow simulates Iranian Shihab-3 ballistic missiles with a range of 1500-2000 km.
The Silver Sparrow was first tested during tests of the Khets-2 missile defense system in September 2013. The target missile was launched in the air over the Mediterranean Sea and was immediately spotted by the Russian early warning radar of a missile attack in Armavir, as reported in local media.