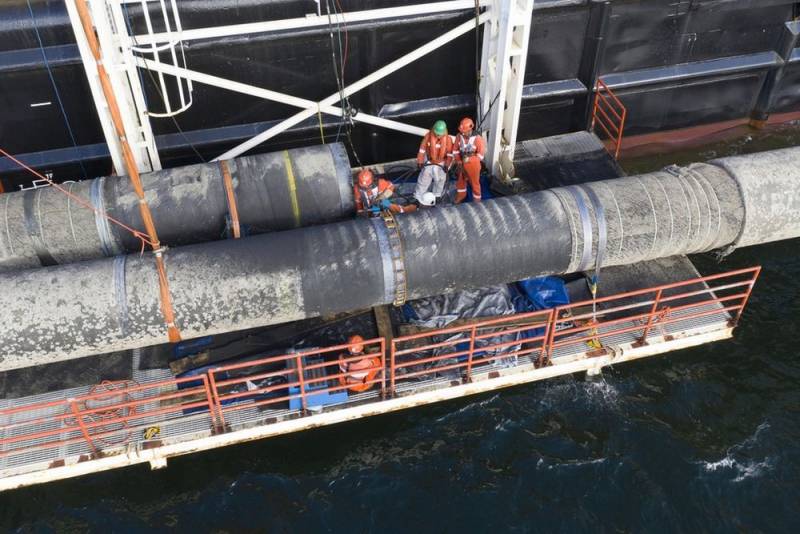 On December 23, US President Donald Trump vetoed the draft defense budget for FY2021 (effective October 1, 2020). The document rejected by the head of state spelled out sanctions against the Nord Stream 2 gas transmission project. Now they have been blocked, as stated in a notice issued by the White House press service to the House of Representatives of the US Congress.
The bill also provided for sanctions against Turkish Stream and Ankara. They decided to punish Turkish officials for the purchase of the S-400 air defense system from Moscow and the attempt to military-technical cooperation with the Russians.
Trump criticized the document. He recognized its importance, but called some of its provisions harmful to national security. In addition, the document lacked the necessary items on external and internal
policy
the current administration. For example, there is no clause in the document repealing section 230 of the Communications Ethics Act 1996, which protects against prosecution.
technological
firms.
Section 230 helps spread misinformation online - a serious threat to national security and fair elections. It needs to be canceled
- he noted.
The document also contained provisions on the mandatory renaming of a number of military facilities named after the personalities of the Confederate States of America during the American Civil War (1861-1865), as well as requirements to get rid of any symbolism of the slave-owning South.
Trump considers motivated attempts to "wash away history" and discredit progress in the implementation of the "fundamental principles." He also resented open disregard for his efforts in Afghanistan, South Korea and Germany.
Numerous provisions are in direct conflict with my administration's foreign policy, in particular efforts to return servicemen home.
- stated Trump.
I am returning the FY2021 military budget draft without approval
- summed up the owner of the White House.