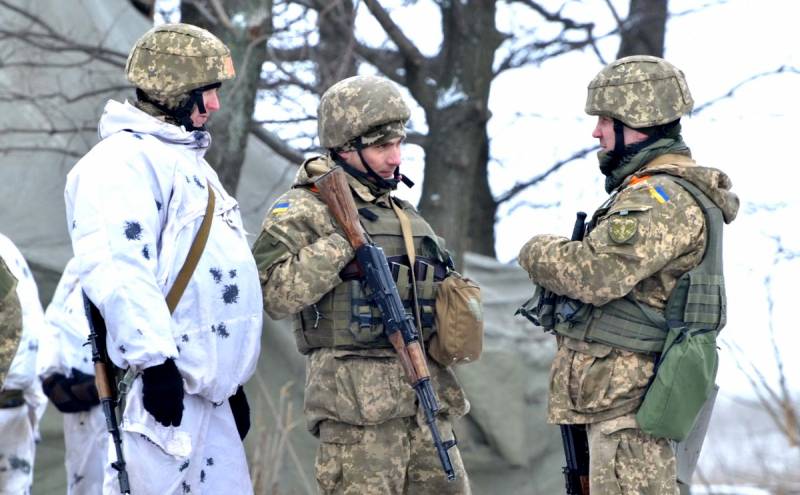 Kiev would like to recapture Donbass, but is unable to do so for a number of objective reasons. Alexey Selivanov, an employee in the NM LPR, said this on the air of the YouTube channel "Actually".
It should be noted that before the second "color revolution" in Ukraine, Selivanov for 10 years was the ataman of the "Union of Faithful Cossacks" in Kiev, since 2008 - ataman of the international organization "Loyal Cossacks".
All the masked alarmists are in Kiev. "Contract Seluk" die instead of them
- he said.
Selivanov clarified that the Armed Forces of Ukraine have neither the strength nor the desire to attack. But Donetsk and Lugansk are still preparing to repel aggression from Kiev.
Of course, the Ukrainians have plans to invade Donbass, and we know these plans. We know where they unload their SPGs and so on. Why don't Ukrainians attack? They don't attack, because the "heroes" are scared "
- explained Selivanov.
He explained that the AFU understands the prospects. The Ukrainian military knows for sure that the Croatian scenario will not work and the Donbass republics will repel any attack.
The APU is not doing as well as it seems.
Technique
there is, but not always there is enough fuel and ammunition for it
- he added.
The Donbass defender drew attention to the low moral level of the Ukrainian army. The servicemen are not ready or willing to take part in an extremely dangerous operation.
The main problem of Ukrainians is not even fear of Russia, but the unwillingness of an ordinary soldier to die. He can sit in a trench and, on a drunken business, shoot from a large-caliber machine gun. It's safe, but sometimes a response comes in the form of a bullet in the head. But walking across the snow-covered plain to combat positions, to enemy shots is scary. Among the Ukrainian militants there are fanatics who have passed the ATO, but they are also not eager to die. And even more so, ordinary Ukrainian boys do not want to die, who are called from the villages.
- he stated.
Selivanov is confident that in the event of a large-scale offensive by the Ukrainian Armed Forces, Russia will not leave Donbass. Moreover, there is no need for Russian troops to cross the border, since the entire Donbass is within the limits of various means of destruction in service with the RF Armed Forces.