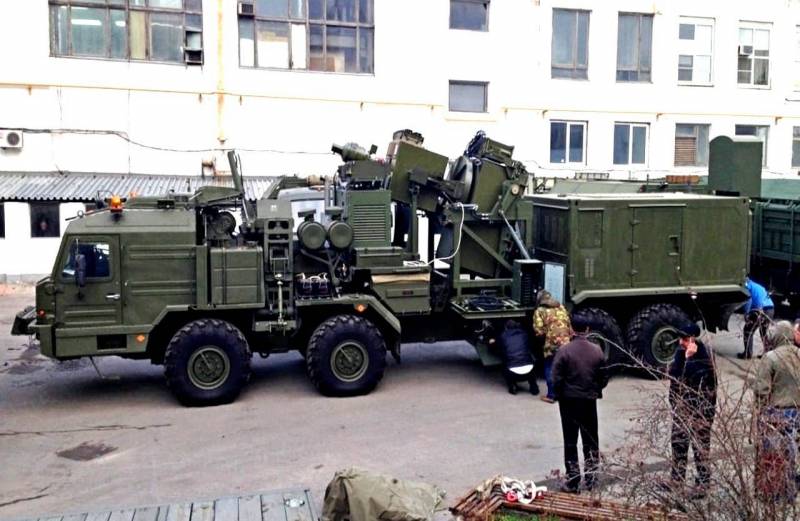 Laser weapons have long ceased to be the prerogative of science fiction writers. Moreover, with the advent of UAVs and cheap loitering ammunition, such weapons have become especially relevant.
To prove the feasibility of developing combat laser systems, simple arithmetic will suffice. For example, a shot with the cheapest Israeli anti-aircraft missile "Tamir" in its class will cost $ 50. At the same time, the cost of super-cheap loitering ammunition does not exceed 10 thousand. In turn, the laser in terms of rate of fire is in no way inferior to anti-aircraft guns. But the price of a shot from such a weapon will be about $ 1.
The idea of ​​using laser weapons against ballistic missiles and nuclear warheads belongs to the United States. The American Star Wars program envisaged the deployment of disposable satellites in orbit, converting the energy of a nuclear explosion into a laser beam.
However, later it became clear that to destroy the rocket it was not necessary to cut it into pieces, but only to heat it up. Moreover, such a procedure does not require megawatt power.
For example, during an exercise in 2013, the American 60 kW HEL MD laser successfully hit 150 aerial targets, including 60 mm mortar shells and small drones.
We have a similar development. The day before, there was evidence that a laser complex based on a BAZ-6910 wheeled tractor was put on state tests in Russia. The unit with an output power of 15 to 50 kW is designed to destroy aircraft ammunition, mortar shells and small drones.
The Russian laser is capable of firing up to 30 shots in a sector from -180 to +180 degrees horizontally at one refueling. At the same time, our system will be able to work effectively at temperatures from -20 to +50 degrees Celsius, which is about a quarter higher than the capabilities of competitors.
It is worth noting that the tests have already demonstrated the efficiency of the engineering structure, which means that the Russian laser has a chance to enter service in the foreseeable future.