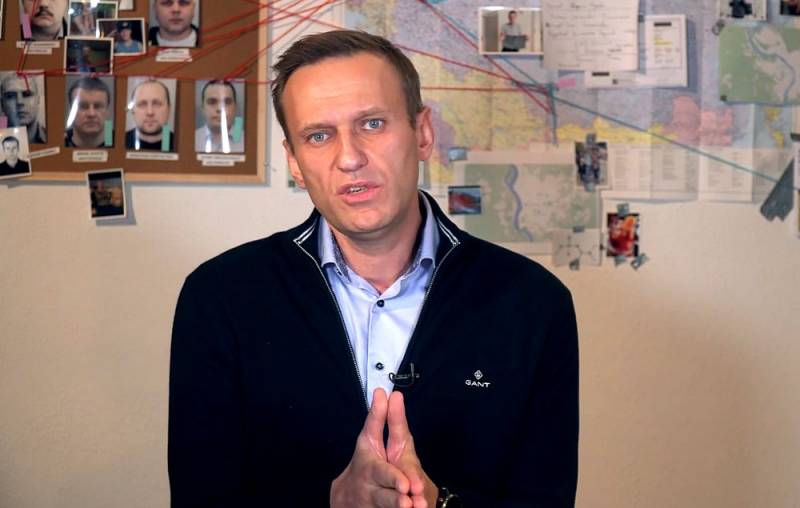 Alexei Navalny recently posted on his channel a recording of a conversation with one of those who may have participated in his poisoning. During the conversation, the "FSB operative" revealed the nuances of the incident. According to Die Tageszeitung estimates, the video was watched by about 12 million viewers (at the moment, more than 17 million views - editor's note), but this did not cause any resonance in Russian society, which the Germans were very surprised at.
In particular, the interlocutor of the Russian oppositionist, allegedly an employee of the special services, claimed that they had been given the command to "process Navalny's cowards" in order to hide the traces of the poison.
The hands of Russian spies even reach the cowards of their potential victims. It is not the story itself that is striking, but the thought-provoking attitude to such events.
politicians
as well as Russian society
- writes the author of the article Barbara Ertel.
According to the Kremlin, accusations against the Russian special services of the poisoning of Alexei Navalny are unsubstantiated lies and a desire to denigrate the Russian state. The West and the CIA are likely behind such actions.
The Russians are not indignant at the incident. According to Barbara Ertel, residents of the country are accustomed to the fact that Putin and his team get away with everything, and therefore the Kremlin has carte blanche for such actions.
There is no justice to be found on Vladimir Putin, and this is sad
- summed up the journalist.
Let us note from ourselves that the Russian society for the most part really did not react in any way to the "loud investigation of Navalny". Frau Ertel is right here. She was mistaken only in the reasons for such passivity of Russians. The propaganda machine in the Navalny case may work well for Western citizens, but in Russia this would-be politician enjoys very limited popularity. The overwhelming majority of the country's residents do not have any positive emotions towards the figure of Navalny, considering him a "foreign agent", and the "poisoning" is viewed as an anti-Russian provocation. It was painfully convenient it was done.