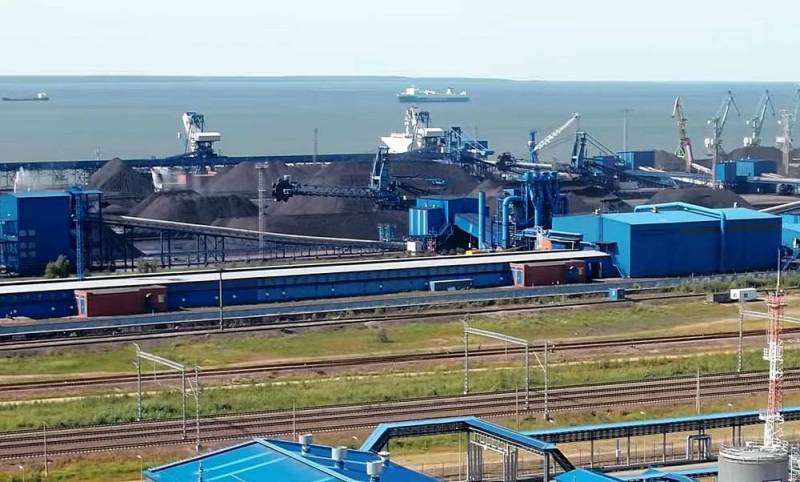 Belarus has suspended the shipment of its oil products through the main Lithuanian port of Klaipeda. Does this mean a victory for Russia, which is high time to prepare its Ust-Luga to receive new cargo flows?
The total cargo turnover in Klaipeda is about 40 million tons per year. Of these, Belarus accounts for 4 to 5 million tons of oil products and 8 million - on potash fertilizers. Due to its geographical position, it is much more convenient for Minsk to use neighboring Lithuania than Russia, which is more distant in terms of transport. However, in
the economy
intervened
policy
and ruined everything.
In the summer presidential elections, Alexander Lukashenko, despite the low level of support, won an incredible number of votes in his favor, which caused strong mistrust among his neighbors in the European Union, and not only among them. Lithuania, which is extremely negatively opposed to Lukashenko because of the BelNPP project, built just 50 kilometers from Vilnius, has shown itself especially actively in support of the "President of Sveta". The Lithuanian authorities recognized Svetlana Tikhanovskaya as "the leader elected by the Belarusian people" and soon intend to present her with the National Freedom Prize.
For obvious reasons, Alexander Grigorievich does not like all this, who threatened to teach Vilnius a lesson by depriving him of income from the transit of Belarusian goods through Klaipeda. The alternative is Russia with its ports on the Baltic. Moscow has long been inviting Minsk, but it did not go further than symbolic gestures. The main reason was the high cost of transporting goods by rail, but it is tacitly believed that Belarusian exporters simply do not want to show Russian customs what they really are there and in what quantities they export. Indeed, the Kremlin directly offered President Lukashenko to compensate for the cost of transit, but for some reason the latter avoided this generous offer.
And yet it happened. Belarus suspends the use of Klaipeda for the shipment of oil products. Victory, comrades? It's probably too early to talk about it. Attention should be paid to the wording. The operator company Klaipėdos nafta informs:
BNK (UK) Limited has informed CN about the temporary suspension of trade in oil products during transshipment through Klaipeda through the conclusion of new contracts between BNK and their clients. All contracts between BNK and KN remain in force, but the fulfillment of contractual obligations is suspended indefinitely.
That is, we are not talking about the termination or termination of contracts, but namely about their suspension. In return, some new contracts will be signed with some new clients. At the same time, the representative of the state company Mindaugas Navikas explained that the work on the shipment of Belarusian goods is actually continuing, albeit in a smaller volume. Let's just say that it doesn't pull all the bridges to break up relations and burn all bridges. Suspended contracts can be renewed at any time, right? What are these "new clients"? It is assumed that this is a "northeastern neighbor" with its long-awaited Ust-Luga, but not at all a fact. There is information that the Belarusian company is breaking through the topic of increasing the pumping of oil products through Ukraine, begging for a discount on the tariff. The representative of Ukrtransnafta explained:
We explained to them that a decrease is possible if the volumes of transported oil increase in their direction. They have differentials, they clearly understand what options to reduce the tariff are possible. The volumes will increase - the tariff will decrease.
In other words, Minsk and Kiev are discussing among themselves some discounts and an increase in export volumes. It turns out interesting. No, of course, this is a private matter of two business entities, but where is our Ust-Luga here? Of course, Alexander Grigorievich is unlikely to seriously intend to replace Lithuania and Russia with a problematic Ukraine, but these demonstrative tricks are clearly intended to put pressure on Moscow in the issue of knocking out new discounts. The bargaining continues.