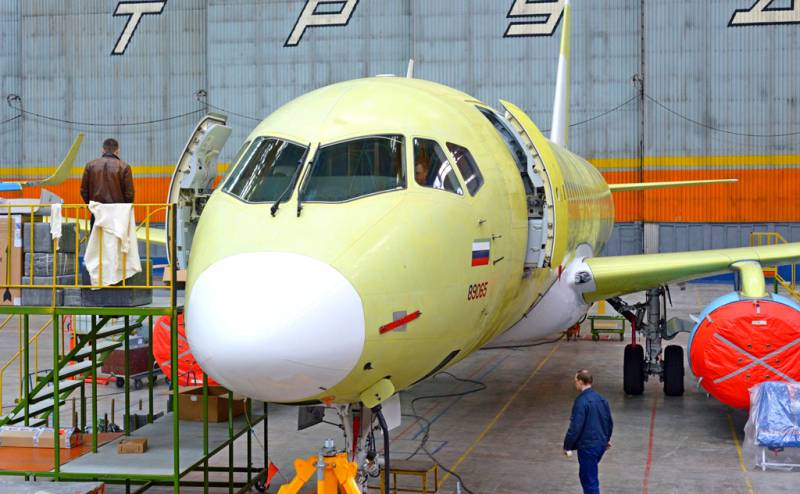 Effective Wednesday, December 23, new, refined US sanctions against Russian aircraft will come into effect, which could ultimately lead to the cessation of production of the Superjet. So, in the SSJ 100 and MS-21 American components are used, and to obtain them now you need special approval from the US Department of Commerce, which will be almost impossible to achieve.
It is no secret that both of the newest Russian aircraft were created in cooperation with foreign suppliers. Thus, the MS-21 was to be supplied to foreign markets with American PW1400G engines. However, in general, the share of foreign components in the newest airliner, especially after the replacement of imported composites for the "black wing" by domestic developments, has already significantly decreased. In 2022-2023, the MS-21 should become "Russian" by more than 90%.
The situation with the Superjet is much more complicated. 60-70% of the short-haul aircraft consists of American, French and German parts. And if a break in cooperation with France and Germany is not predicted, then supplies from the USA, apparently, will be stopped in the very near future. For the SSJ 100, the Americans make the landing gear, aircraft hydraulics and power supply systems, and oxygen supply equipment.
Russian aircraft manufacturers must be prepared for possible interruptions in the delivery of components from the United States, as well as for the inability of the American side to fulfill its obligations under existing contracts.