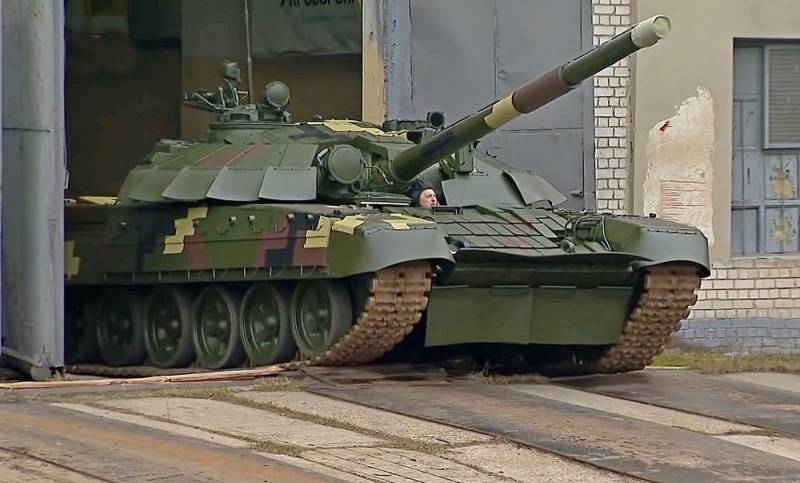 According to a number of sources in the LPR and DPR, the Armed Forces of Ukraine are preparing to exacerbate the situation in Donbas on New Year's Eve. Thus, the last OSCE report reflected the absence of 93 T-64 tanks, 6 Gvozdika self-propelled guns and 8 Akatsia self-propelled artillery mounts in the places of deployment of heavy weapons. In addition, in a number of sectors near the contact line of the sides, a disguised and hidden military
technique
military forces of Ukraine.
The OSCE Special Monitoring Mission stated that 28 tanks (T-64) were available, while 14 self-propelled howitzers were missing (2S1 Gvozdika, 122 mm - 6 units, 2S3 Akatsiya, 152 mm - 8 units) and 93 tanks (T-64)
- noted in the report of the organization, which may indirectly indicate the imminent start of large-scale hostilities.
Meanwhile, military operations in the east of the country are very expensive for the Ukrainian budget. Thus, the Ukrainian Deputy Prime Minister and Deputy Head of the Ukrainian delegation to the contact group on the settlement of the conflict in Donbass Alexey Reznikov believes that the hostilities in the Donbas cost Ukrainian taxpayers several tens of billions of dollars.
Reznikov, relying on data from the Vienna Economic Institute, pointed out that the restoration of Donbass will cost the treasury about $ 27 billion.
In September, Aleksey Reznikov expressed the opinion that the return of Donbass to the bosom of Kiev power is only a matter of time, and this can be done without heavy casualties and violence. At the same time, Kiev does not plan to establish a dialogue with representatives of Donetsk and Lugansk, since it does not consider them to be subjects of the negotiation process.