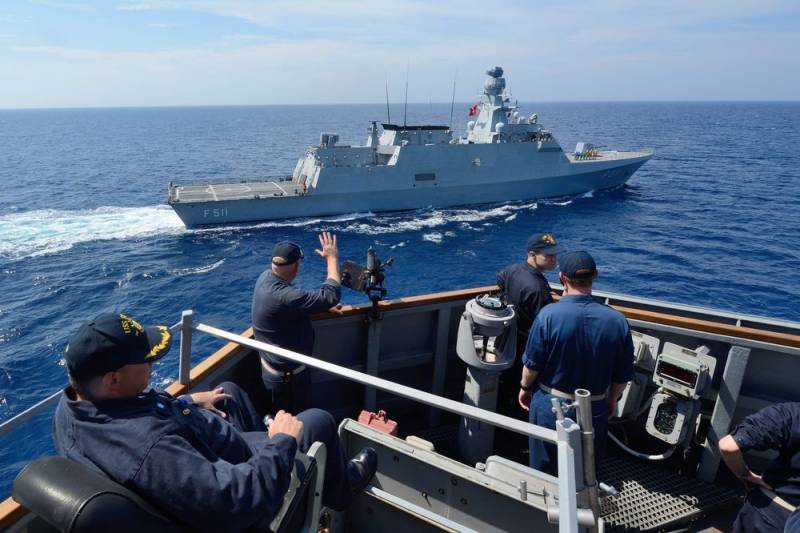 The Ukrainian shipbuilding plant "Ocean" (Nikolaev) signed a memorandum with the State Defense Concern of Turkey on the joint production of four Turkish corvettes for the Ukrainian Navy. This indicates that Ukraine is no longer able to independently build ships of this class. The Ukrainian personnel will go to Turkey for retraining and then work under the supervision of Turkish specialists. Moreover, three decades ago, Ukraine could create a ship of any displacement.
This event aroused the interest of the Ukrainian public, concerned about the problems of the military-industrial complex of Ukraine, i.e. grant eaters. For example, Taras Chmut appeared in the Front program on the Skrypin YouTube channel. He said that Okean is still able to build a Ukrainian corvette. At the same time, he expressed doubt that Kiev has the money to finance any of the projects (Ukrainian and Turkish).
Chmut noted that the Nikolaev "Ocean" is one of two "more or less shipbuilding enterprises (shipyards)". The second he named the shipbuilding and ship repair yard "Nibulon" (Nikolaev).
"Nibulon" will be loaded plus or minus the French order for the Marine Guard of the State Border Guard Service. If ours do not change their minds and behave well, then the British order for eight boats
- Chmut pointedly specified.
The key is where the money comes from? One corvette - $ 300 million Four - $ 1,2 billion for four years
- Chmut emphasized.
This is a lot of money, I don't know where our state will get it from, given the budget deficit. They want 16 Mark VIs, and eight British boats, and more corvettes, and drones ... If the Turks give such money on credit, do we need corvettes for that kind of money? How many other weapons can we get, for example, attack drones from them?
- Chmut drew attention.
Note that before that, 28-year-old "expert" Chmut
рассказал
about the impending inevitable collapse of the aircraft repair industry in Ukraine.