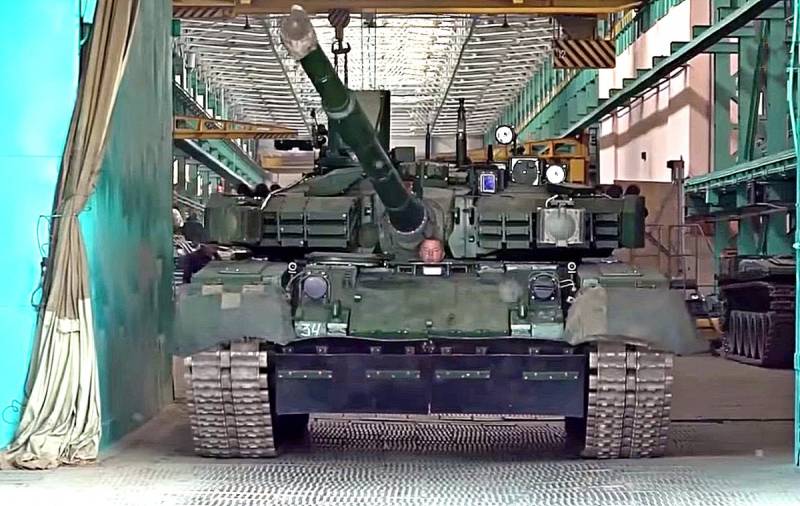 In a few years, or rather in 2023, the Armed Forces of Ukraine can get at its disposal the first truly modern and completely import-substituted domestic tank, created on the basis of the T-84BM Oplot, writes the Ukrainian portal Defense Express.
We are talking about the Bastion program, which is being developed by the KMDB them. Morozov. At the same time, under the Crab program, a deep modernization of the T-64 tanks will be carried out.
Thus, Ukraine will try to implement two programs simultaneously. The military is not going to give up the T-64 yet, as their modernization is already overripe. As for the updated "Oplot", the military is looking forward to their appearance in marketable quantities in the next 25 years.
T-84BM "Oplot" was put into service in 2009. It was created on the basis of the Soviet MBT T-80UD. Consequently, it has a certain number of units and assemblies that are manufactured in Russia. And although there are not so many Russian components, they still need to be replaced with domestic ones. Moreover, in Kharkov they are going not only to carry out import substitution, but to seriously improve the element base.
Shooting of armor samples is scheduled for January 2021, the 1G46M sight is undergoing factory tests, in bench tests the 6TD-2 engine has already worked 250 hours out of 300 planned. In total, 25 Ukrainian enterprises will be involved in the cooperation.
However, the new "Oplot" will be expensive - at least 150 million hryvnia ($ 5,15 million) per unit. How much the budget will cost at least a battalion (50 units) of such tanks is easy to calculate on your own, summed up the publication from Ukraine.