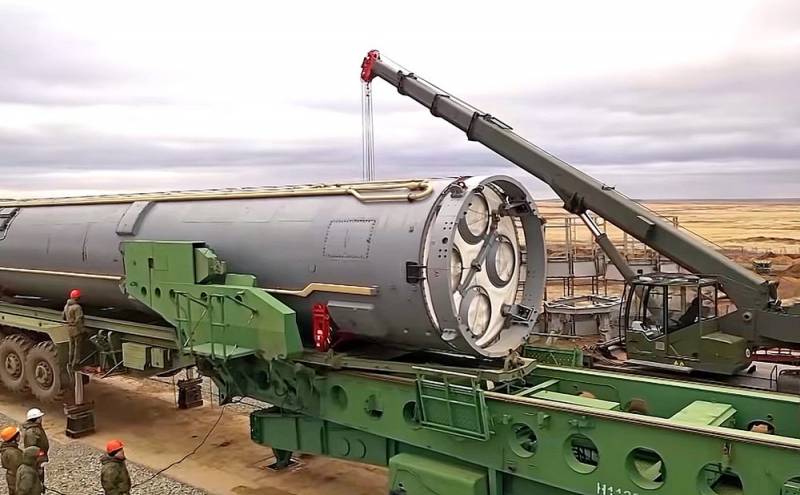 Over the past several years, NATO countries have wondered what the real speed indicators of the newest Russian Avangard missile system, equipped with a guided hypersonic warhead launched with ICBMs, are. They tried to calculate how serious a threat this development poses to the American missile defense system. Now their thirst for knowledge has satisfied the Russian Defense Ministry.
According to the collection "The main results of the activities of the Armed Forces of the Russian Federation in 2012-2020" (available from
RIA News"
), the maximum flight speed of the Avangard strategic RK hypersonic unit is Mach 28, i.e. about 7,5 km / s.
Moreover, high-ranking Russian officials have repeatedly stated that the speed of the hypersonic unit, which is guaranteed to overcome any air defense / missile defense system, exceeds Mach 20. But they were not believed in the West, since there are no such weapons there.
It should be noted that 1 Max is a number that characterizes the speed of sound in a certain environment, and it differs at different heights. Directly at the earth's surface is 340 m / s.
At the same time, it became known that the Strategic Missile Forces already have four Avangard missiles in service, and by the end of 2020, the preparation of the infrastructure for the deployment of two more Avangard missiles will be completed.
We remind you that in December 2019, the Ministry of Defense informed that in the 13th Orenburg Missile Division (military unit 68545), the first regiment equipped with the Avangard RC had taken up combat duty. However, at that time no details were given as to how many specific units of the RK Avangard were included in this unit.