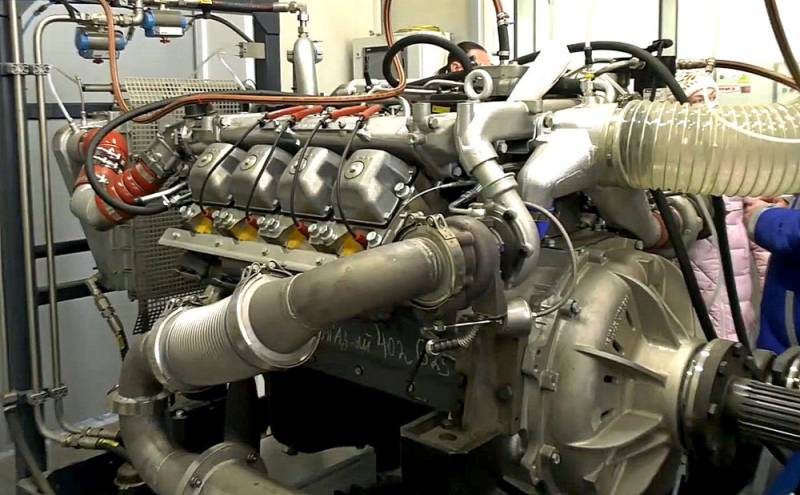 A separate station with a box for testing gas engines was built at the plant of the Russian auto giant KAMAZ. It will test both the V5490 gas-diesel power plants already in use on KAMAZ-8 trucks, and the newest R6 gas units intended for installation on the KAMAZ-54901 model (K5 cab).
Little is known about the new engine at the moment. The first prototype has already been assembled and handed over for testing. According to the press service of the concern, the promising power plant will be produced in several versions, and its capacity will be from 450 to 720 horsepower, depending on the version. Serial production is scheduled for next year.
It should be noted that at the moment the most powerful KAMAZ engine is the diesel R6 for 550 horses. It is installed on the KAMAZ-54901 High-Tech model.
The technical characteristics of the new P6 engine have not yet been disclosed, but it can already be concluded that it will be highly economical. For example, a modification of a serial V8 unit with a gas-diesel power system can save up to half a million rubles with an annual mileage of 185 km. Plus, the motor fully complies with the environmental requirements of Euro-000.