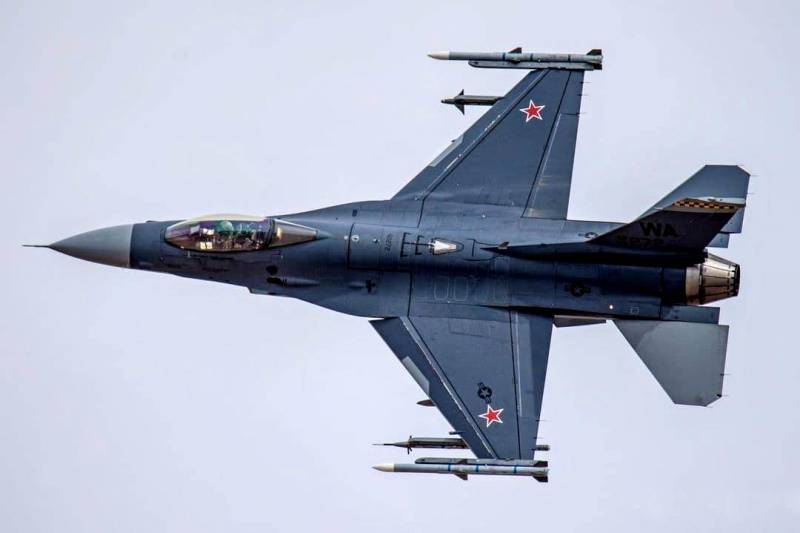 Photos of an American-made F-16 fighter with Russian stars on its wings flew around the Internet, causing a real stir. The base name and registration number on the tail indicate that the aircraft belongs to the US Air Force. However, the red stars on its wings, as well as the general color of the fighter, definitely refer to the Russian aerospace forces, writes The Eurasian Times.
The 576th Aircraft Maintenance Squadron painted the fighter at the request of 64th Aggressor Squadron at Nellis Air Force Base, Nevada, involved in combat maneuvers, according to US Air Force officials. A "ghostly" paint scheme was used to mark an enemy fighter for training squadron pilots during the Red Flag exercise. The painting of the F-16 was carried out by 12 people working in three shifts, the camouflage of the F-16 under the Russian Su-35 aircraft took 18 hours.
The paint scheme is designed to simulate an enemy fighter. Combat crews of the United States, its allies and partner countries regularly exercise in countering real threats, including warplanes used by the enemy.
- said in the message of the American Air Force.
Fast and agile, battle-proven fourth-generation multipurpose F-16s are considered the most successful and
economical
fighters on the planet. About 3000 of these combat aircraft are in service with 25 countries.