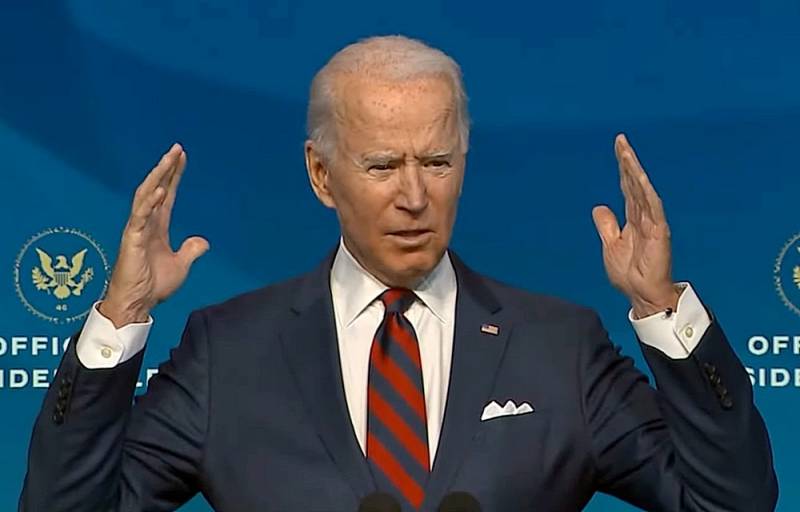 Recently, American government departments have been subjected to massive hacker attacks from abroad. Local media and a number
politicians
blamed Moscow for everything, but no real evidence of Russia's participation has yet been found. At the same time, the team of the winning US presidential candidate Joseph Biden is thinking about how to punish the Kremlin for hacking computer systems.
A large-scale cyber espionage campaign has been announced by several United States government agencies, including the Department of State, as well as the Treasury and Energy Departments. According to their representatives, the incident was the result of the activities of Russian hackers. Attackers infiltrated computer networks using a widely used software product from the Texas-based company SolarWinds. SolarWinds said an "external nation state" was behind the hack, but Moscow denies any involvement in the attacks.
The future chief of staff for the newly elected president, Ron Klein, told CBS that you need to think about more than restrictive and
the economy
measures, but also on how to prevent similar attacks in the future. It is necessary to create a mechanism that would prevent such hacks, options for retaliatory actions are also possible. He blamed the incident on the Donald Trump administration.
Biden said last week that the incursions caused "serious concern" and promised to punish those responsible.
As President, Biden is going to take certain steps to reduce the ability of foreign players to carry out such attacks on our country.
Klein stressed on Sunday December 20, adding that the reaction of the new presidential administration could go beyond the sanctions.
That is, Joe Biden is considering the option of a retaliatory large-scale hacker attack on Russia, which indicates the possible start of a real cyber war.
The response must be strong enough that the attackers will have high economic, financial or
technological
losses. At the same time, it is necessary to avoid an escalation of the conflict between the two nuclear powers.
- shared with Reuters on condition of anonymity one of the politicians familiar with the options for Russia's response discussed in Biden's circle.