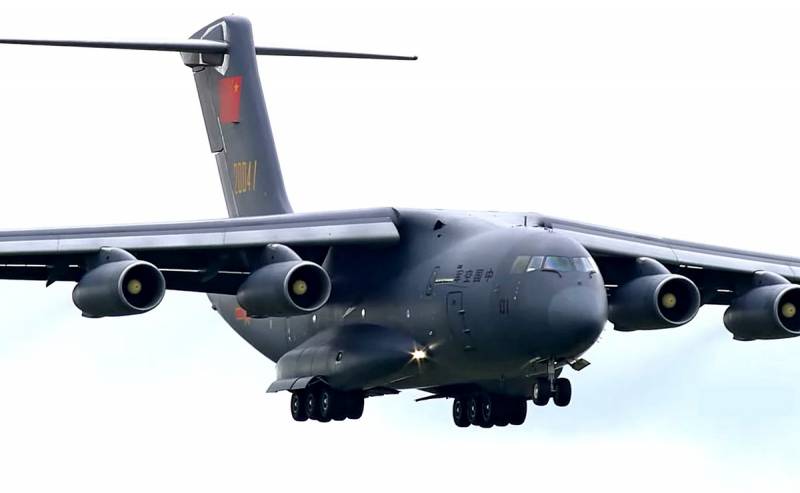 The Xi'an Y-20 heavy military transport aircraft will be powered by Chinese-made WS-20 turbofan engines, which will improve the overall performance of the aircraft. The transporter suffered from engine problems for a long time, but now new domestic power units will replace the outdated Russian D-30KP-2. Thus, the PRC has ended its key technological dependence on Russia in the aviation field, writes The Eurasian Times.
The Chinese Y-20, which bears a resemblance to the military transport Boeing C-17 Globemaster III of the US Air Force, lagged behind the competition due to Russian engines. The aircraft were equipped with four D-30KP-2, which lacked thrust and efficiency in comparison with modern turbojet bypass engines. In 11 years, China has purchased more than 460 such power plants from Russia.
The prompt implementation of the Y-20 development program led to the fact that Beijing finally updated the aircraft's engines, which in turn improved its characteristics in terms of flight range and carrying capacity. It is expected that the WS-20 will provide a thrust of about 14 tons versus 12 tons for the D-30KP-2.
Created in 2006 by Xi'an Aircraft Industrial Corporation, the Y-20 heavy transport aircraft has been the backbone of the PLA's transport aircraft for many years. In 2010, the aircraft was modified to carry Type 99 tanks. Experts believe the new engines will increase the aircraft's ability to transport heavy cargo.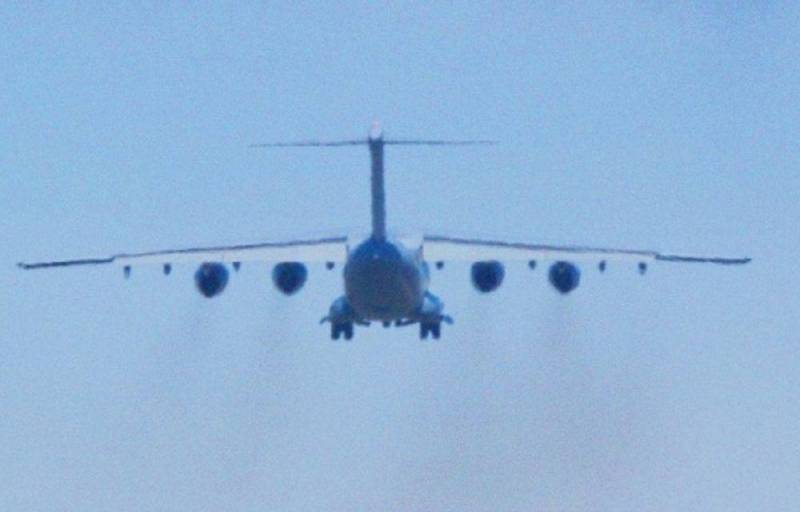 The first shot of the Xi'an Y-20 transporter with new proprietary engines
According to military expert Song Xinzhi, the Y-20's own engines will significantly save fuel, as well as help the aircraft take off and land on shorter runways.
While China remains one of the leaders in defense products along with the United States and Russia, modern aircraft engines have long been Beijing's Achilles' heel.
Associate Professor at the School of International Studies. S. Rajaratnam at Nanyang Technological University in Singapore Michael Ruska believes that the new engines will help make China less dependent on Russian supplies, which will have a positive effect on the independence of the domestic military-industrial complex.