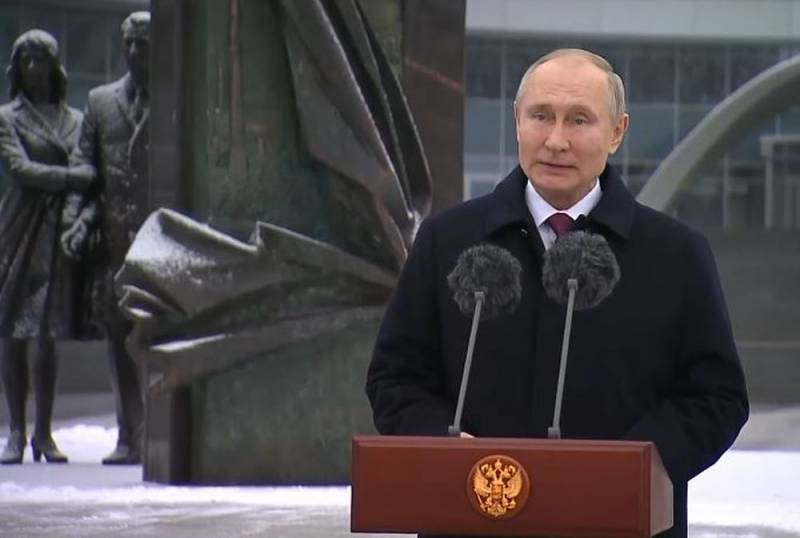 On December 20, 2020, Russian leader Vladimir Putin laid flowers at the monument in honor of the intelligence officers and congratulated the employees of the Russian security agencies on their professional holiday. He drew attention to the fact that the Foreign Intelligence Service of the Russian Federation celebrates 100 years from the date of its formation, so the event is being held at its headquarters.
In his speech, the head of state noted that it is necessary to stop the distortion of the role of the special services in defeating Nazism and to prevent the rewriting of history and the distortion of the truth. He added that the tragic moments in Russian history will also never be forgotten.
Our common task is to resist any attempts to rewrite history, including to silence or distort the role of domestic special services in the defeat of Nazism.
- Putin said.
The President stressed that the special services have been ensuring the security of the country and citizens for many years. He pointed out that the Russian special services need to continue their activities under the auspices of the National Anti-Terrorism Committee.
Thanks to the decisiveness of the departments and the professionalism of their employees, the number of terrorist attacks in Russia has significantly decreased (two were registered in 11 months of 2020). He called on the country's special services to also take into account the risks of conflicts smoldering along the borders of Russia. After that, Putin wished further success to all employees of the relevant government agencies.