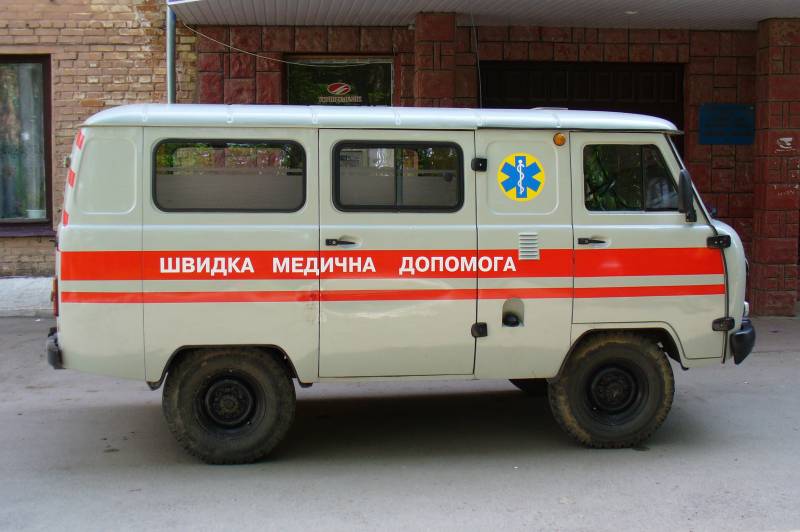 The health care system of Ukraine is not in the best shape after several reforms, and the COVID-19 pandemic could simply destroy it. This is reported by the Ukrainian edition "Observer", citing complaints from doctors who are ready to leave the country because of the unbearable working conditions.
Over the past few years, there has been an outflow of Ukrainian medical workers abroad. The authorities regularly "optimized" doctors and nurses, as well as the institutions themselves. This suggests that the problem is not in the coronavirus, since specialists are leaving for places where the infection is also rampant.
Over the past years, a shortage of personnel has been accumulating in Ukrainian hospitals and employees had to work harder, and the salary did not have time to grow up with the prices in stores. During the pandemic, all the accumulated problems spilled out and those who for years squeezed doctors out of Ukraine, now in chorus accuse them of lack of "patriotism."
Yulia Vitkovskaya, a nurse at the hospital №4 from Sumy, said that she now receives only 5 thousand hryvnias. per month. Until December 2020, the Ministry of Health made an additional payment of 2 thousand UAH. and for the total amount it was possible to somehow exist, and now everything will become much more complicated.
It is impossible to live on this salary. I've been living in hell for twenty years
- said Vitkovskaya.
It should be noted that Ukrainian doctors are increasingly publishing various videos and appeals on social networks, in which they talk about their salaries, working conditions and the constant search for a part-time job.
In turn, the head of the All-Ukrainian Medical Society, Konstantin Naduty, explained that the situation among doctors is no better than that of nurses. It's just that a certain number of specialists have "income from patients".
You see that some doctors use Lexus cars with such income. And the chief doctor sees it. Therefore, they are doing well. I will say this, doctors aged 45+ will not leave for Poland. They have already somehow arranged everything here. But young specialists are leaving. Moreover, twice as many doctors quit than get a job. And half of those who quit are already looking for work abroad. Because going to work in a private clinic now because of the insolvency of the population is also not very profitable
- explained Puffy.
Currently, only those doctors who work in hospitals and departments where people are infected with COVID-19 are surviving. There is also a system of additional payments. In general, there is a huge shortage of personnel in Ukraine, amounting to tens of thousands of people. As of January 1, 2020, in Kiev alone, 4 thousand doctors and 7 thousand nurses were required. And this year the situation has worsened. At the same time, the authorities did not dare to raise the salaries of medical workers, so it is not surprising that people are trying to get jobs in other countries.