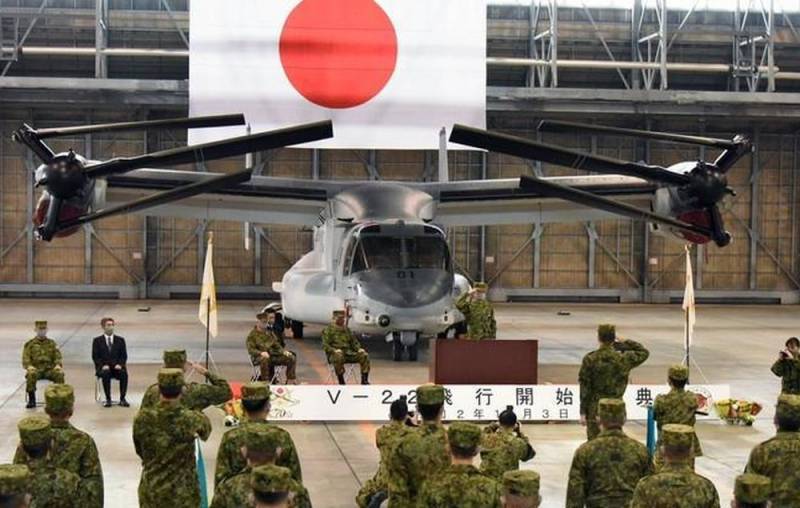 Former Japanese Prime Minister Shinzo Abe has made great efforts to strengthen the country's defenses. Before leaving his post for health reasons in September 2020, he called for the development of a new doctrine (directive) in the field of missile defense. On December 18, Yoshihide Suga's cabinet approved the document, but it left one extremely important issue aside, writes the Japanese edition of The Asahi Shimbun.
Should Japan be the first to strike enemy targets?
- the authors are interested.
Shinzo Abe made the strengthening of deterrence one of the main directions of his
policy
... But in June of this year, he announced that Tokyo would not buy the expensive Aegis Ashore ground-based missile defense system from the Americans. Japan would be better off expanding its fleet, which will have more capabilities, including through missile defense. At the same time, he raised a discussion of the issue in society, whether Japan needs the opportunity to strike first.
The ABM document approved by Yoshihide Suga is vague. It does not specifically say whether Japan should have a first strike capability on the enemy, but it does say that Tokyo will continue to develop a domestic longer-range cruise missile (1000 km).
Despite the lack of clarity in the document, the prime minister assured that the government will hold further discussions on ways to strengthen the deterrent. However, he did not set a deadline for when this could happen.
Changes to the National Security Strategy are planned to be made in 2021. Perhaps there will be a similar wording. It should be remembered that the development of such documents is a reflection of the internal political balance. There are many pacifists in the government. Therefore, the issue of re-equipping two destroyers under the missile defense system was also postponed to the next year, the publication concluded.