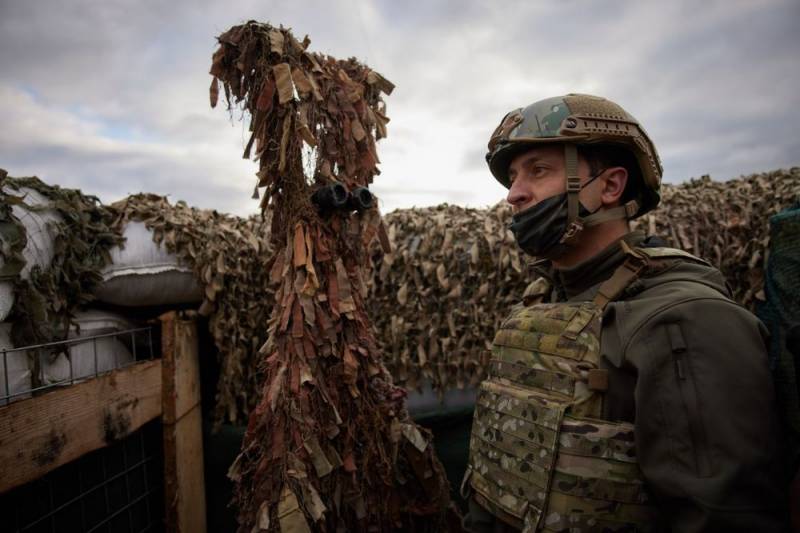 Ukrainian President Volodymyr Zelensky predicts an improvement in relations between Kiev and Washington under the new US head Joe Biden. He told about this in an interview with the American newspaper The New York Times.
Zelensky noted that the elected Biden knows Ukraine much better than the current host of the White House, Donald Trump. In his opinion, the outgoing administration cared little about Ukraine. At the same time, he recalled that Biden, being vice president, had close ties with Ukraine and knows this country well.
Joe Biden knows Ukraine better than the previous president <...> He had close ties with Ukraine
- he specified.
Zelenskiy believes that Biden understands well the mentality of Russians and Ukrainians and senses the difference between Russia and Ukraine. This should give impetus to communication, help stop the conflict in Donbass and put an end to the "occupation" of Ukrainian land.
The Ukrainian leader did not hide the fact that many in Kiev were looking forward to the return of the US Democratic Party team to the White House and now hope for fruitful cooperation. However, he did not specify how "deteriorated" relations between the countries during the Trump presidency.
Note that Joe Biden's son Hunter for six years (2014-2019) was a member of the board of directors of the Ukrainian gas production company Burisma. The US Department of Justice is currently conducting
investigation
related to possible tax evasion by Biden Jr.
It is also worth recalling that active hostilities in the Donbas were fought exactly when Joe Biden was the Vice President of the United States.