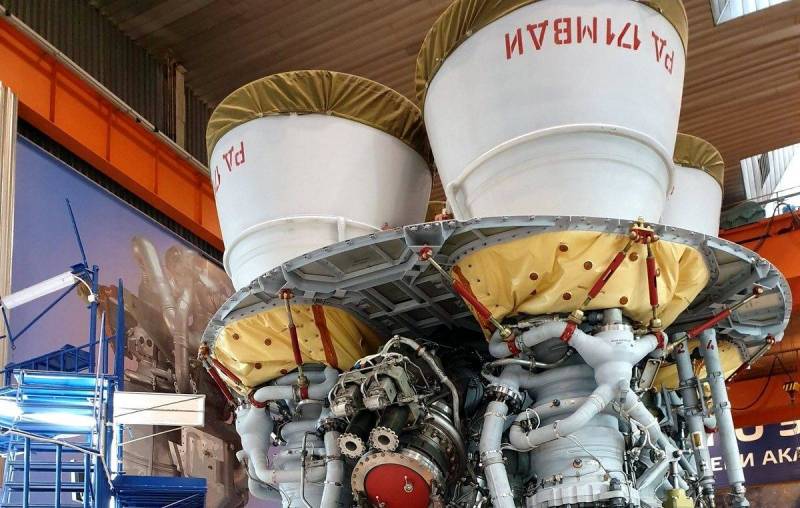 On December 19, 2020, NPO Energomash (part of Roscosmos) conducted the first full-size fire test of the world's most powerful liquid-propellant rocket engine, the RD-171MV. The head of the state corporation Dmitry Rogozin wrote about this in his Twitter account.
All parameters are normal
- Rogozin said.
He noted that this power unit will be used at the first stage of the newest medium-class launch vehicle Soyuz-5. At the same time, the CEO promised, responding to subscribers' requests, that next time a video of such an event would be made and published.
We remind you that the development of "Soyuz-5" started in 2016. It should replace the Zenith LV, manufactured in Ukraine. Wherein
RD-171MV
- an improved engine from the first stage of the Zenit launch vehicle. The second stage of Soyuz-5 will be equipped with the RD-0124MS engine - a modernized power unit from the third stage of the Soyuz-2.1b launch vehicle. This rocket engine will replace the Ukrainian liquid-propellant RD-120 (Yuzhmash).
In 2023-2025, it is planned to conduct at least three test launches of Soyuz-5 at the Baikonur cosmodrome. After the completion of the tests and until 2036, at least two Soyuz-5 launches are planned annually.
In 2018, the starting one was transferred to the ownership of Kazakhstan at Baikonur,
technical
and assembly and testing complexes for the Zenit LV. Within the framework of the agreement on the joint Russian-Kazakh project "Baiterek", this infrastructure should be adapted for the launch vehicle "Soyuz-5" at the expense of Astana.