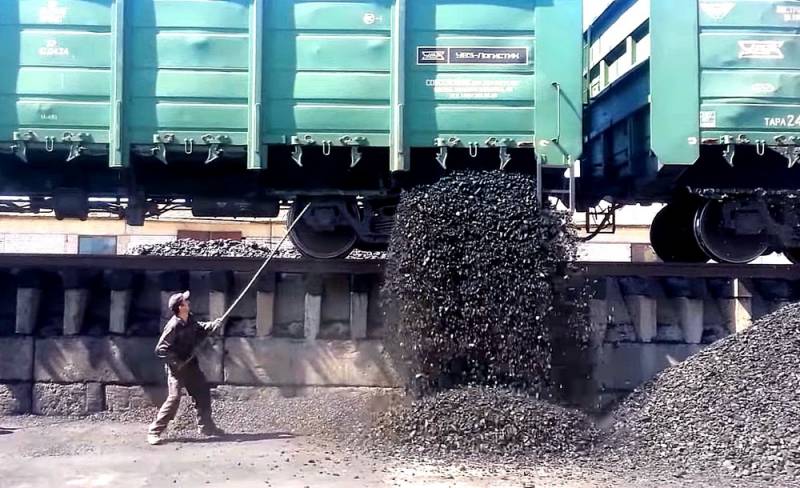 The decrease in the volume of freight rail traffic in Latvia in 2020 is associated with the COVID-19 pandemic and the redirection of the transit of Russian coal to Russian ports, said the head of the Latvian Railway (LDz) Maris Kleinbergs in an interview with the Diena newspaper.
The functionary noted that in the fourth quarter of this year, the company actually did not transport coal from Russia. At present, Russians prefer to load their capacities, and Latvian ports can receive some of this cargo only if Russian coal exports are so high that there are not enough terminals in Russia for transshipment.
December is the third month of downtime. The transit of Russian coal through Latvia has actually been stopped
- clarified Kleinbergs.
He explained that the Russians have built modern coal terminals in the port of Ust-Luga and are now loading these capacities, redirecting transit to them.
The situation is as it is, and it is necessary to take it into account
- stated Kleinbergs.
He added that the company cannot rely on Russian coal in the future. The countries of the European Union are gradually abandoning this type of fuel like coal. Therefore, the supply of this energy raw material to Europe will only decline in the future. According to the forecast of the International Energy Agency (IEA), the export of Russian coal in 2020 will decrease by 4,5% due to falling demand in Europe and South Korea, but will hardly change in 2021.
At the same time, Klenbergs drew attention to the growth of grain transit from Russia and Belarus. In addition, he hopes that Latvia will be able to take back a part of the Belarusian cargo that used to go through Lithuania. The competition between the Baltic countries has not yet been canceled. Vilnius persistently worries Minsk with various problems, so why can't Riga take advantage of the opportunity and offer its transit services. Moreover, the Belarusians practically do not care what territory to use for transit, Lithuanian or Latvian.
We will offer faster, more flexible and cheaper cooperation solutions
He summed up.
Note that this year LDz has cut 1,5 thousand employees. Following the results of 9 months, cargo transportation fell by 14,192 million tons, or 44,9%. The company received a loss of 2,2 million euros. In November, the Latvian authorities asked Moscow to stop the redirection of transit cargo.