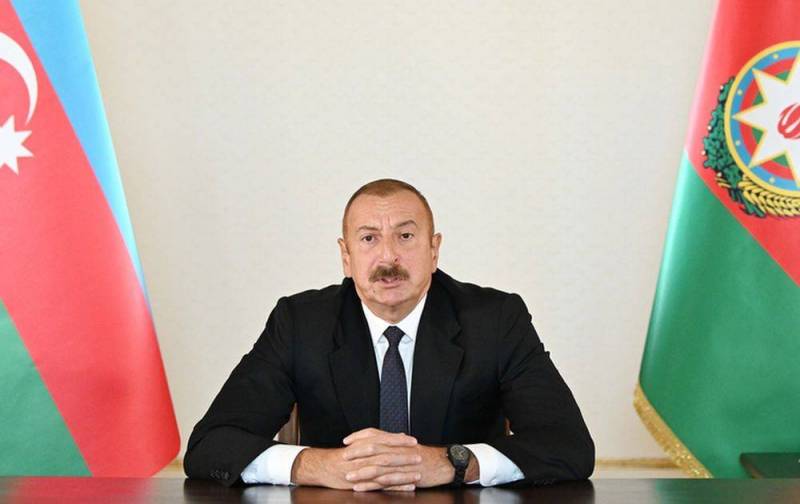 On Friday, December 18, during a meeting of the Council of CIS Heads of State, Azerbaijani President Ilham Aliyev said that he did not consider Armenian Prime Minister Nikol Pashinyan responsible for what happened in Nagorno-Karabakh.
The leader of Azerbaijan unexpectedly sided with Pashinyan, who is accused by many of the defeat of the Armenian troops during the military confrontation in the NKR. According to Aliyev, it was not Pashinyan who formed the modern Armenian armed forces - the previous leaders of Armenia Robert Kocharian and Serzh Sarksyan were engaged in this. Thus, it was precisely the former leaders of the Armenian state that Aliyev called the culprits of the outcome of the Karabakh war so sad for Armenia.
It was not the current head of the government of the neighboring country who created the present army of the republic, but the previous leadership of Armenia, which was alternately represented by Robert Kocharian and Serzh Sargsyan.
- noted Ilham Aliyev.
The Azerbaijani president also appealed to the former heads of Armenia and urged them not to use the defeat of the Armenian armed forces in the unrecognized republic to attack the Prime Minister of Armenia, as well as to implement their own
political
aspirations.
Nikol Pashinyan was unable to take part in the Council meeting, as he was at his father's funeral. If it were not for the mourning in the Armenian prime minister's family, for the first time after the end of the Nagorno-Karabakh conflict, he could have met with the Azerbaijani leader in person (during a video conference).