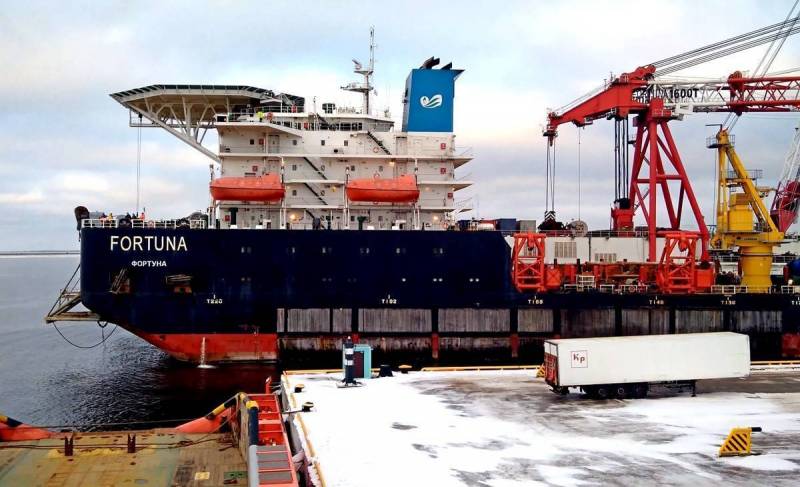 The vessel "Fortuna" participating in the pipe-laying works has changed its owner. Previously, it was owned by Universalnaya Transportnaya Gruppa LLC, but now, according to documents, the barge is owned by KBT-Rus LLC, which includes only one person - its head and founder Sergei Malkov.
The change in the owner of the pipe-laying ship occurred due to a possible tightening of the sanction
policy
The United States with respect to Nord Stream 2. The restrictions stipulated by the American CAATSA law ("On Countering America's Enemies through Sanctions") have already been introduced against the Russian project, which may subsequently be imposed on companies investing in the project. Thus, Russia "hides" its pipe-laying ships from US sanctions.
KVT-Rus is a small Moscow enterprise devoid of any assets. According to last year's data, the firm had only 1 rubles at its cash desk. The micro-company only on December 10 of this year changed its main activity to "provision of transportation services".
The pipe-laying ship Fortuna is building a section of the Nord Stream 2 off the coast of Germany. All in all, the vessel has to lay pipes on the 150 km long route, 147 km of which are located off the coast of Denmark, the rest - not far from the FRG. The depth of this section is about 30 meters, which allows Fortuna not to have a dynamic positioning system on board, being content with an anchor. Overseas sanctions do not apply to work in such shallow water, so it is not yet clear which ship will complete the SP-2 off the Danish coast.