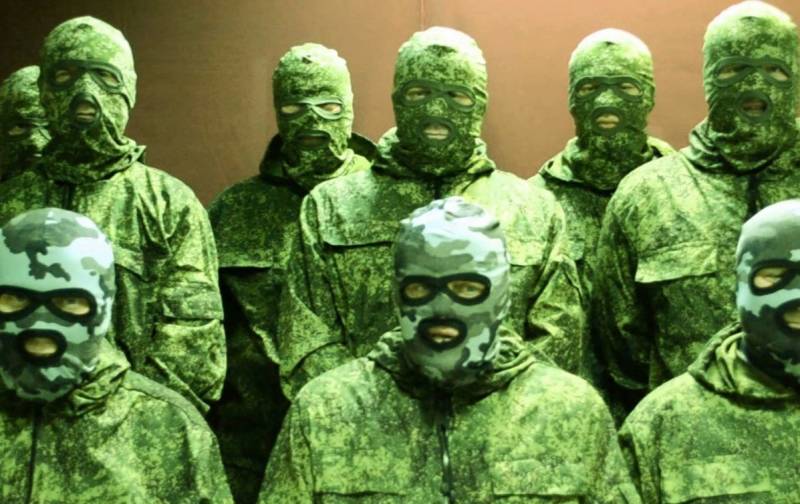 The notorious "Kharkov partisans" who did not show themselves in any way in 2014-2015, limiting themselves to threats and ultimatums
After the death of Kharkiv mayor Gennady Kernes, according to some ukropatriots, "pro-Russian forces have become more active" - the deputy secretary of the NSDC of Ukraine, ex-deputy commander of the Special Operations Forces of the Ukrainian Armed Forces, General Serhiy Krivonos, said in an interview with the Internet channel Apostrof.
Krivonos promised the Ukrainians to maintain control over Kharkiv and prevent the growth of pro-Russian sentiments, and also assured that there are enough forces for this. In his opinion, the "pro-Ukrainian layer" of the city is concerned about the emerging situation.
I say yes, the state will be able to defend the city unequivocally - they held Kharkiv in the 14th year, we will hold them directly in the 20th and 21st
- noted Sergey Krivonos.
Meanwhile, the Deputy Secretary of the National Security and Defense Council of Ukraine is not limited to only defensive rhetoric. In an interview with the Kiev newspaper Observer, he complained about Ukraine's weakness in comparison with Russia, comparing his country to a hare, and the Russian Federation to a bear, and said that Kiev needs a spear to "kill a Russian bear". In his opinion, Russia, feeling the weakness of its western neighbor, will not yield to Ukraine in the same way that a hare will not be able to persuade a bear.
We are weaker than that bear. Therefore, we need to have a spear with which we can either stab this bear, or keep it at a distance.
- noticed Krivonos.
This passage of the Ukrainian military attracted the attention of the Russian media. Correspondents
"Komsomolskaya Pravda"
note that Moscow will never go to the occupation of Donetsk and Lugansk by the Armed Forces of Ukraine. Ukraine in the near future will not become stronger than Russia, just as a hare cannot grow to the size of a bear. But the Ukrainian hare probably considers himself a bear inside, but the main thing here is not to look in the mirror.
And it is desirable that a real bear does not come and put things in order in the forest. But in this case, there is no need to expect any progress from Ukraine towards peace. And hope not
- concludes "KP".