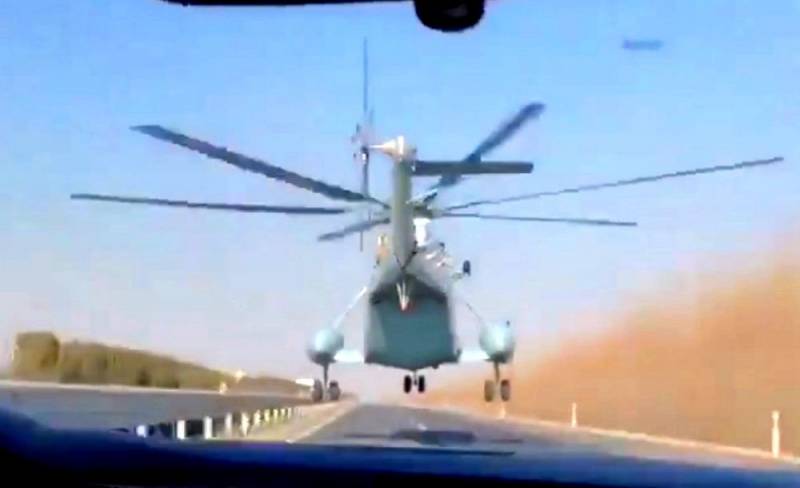 A video showing a very dangerous maneuver of a Changhe Z-8 helicopter of the Chinese Navy has appeared on social networks. The rotorcraft flew over the heads of passengers in the car and continued to move over the road, flying so low that the wheels almost touched the surface, writes the American edition of The Drive.
When and where the video was filmed is unclear. Although the road appears to be car-free, Z-8 has made a very risky maneuver. However, there is a possibility that it was a pre-prepared trick.
The takeoff weight of the Changhe Z-8 powered by three engines is just over 13 tons. Apparently, the video features the Z-8C, used in rescue operations, as well as for service purposes and for training. The C model is equipped with a forward weather radar, infrared sensor, searchlights and a modified box-shaped engine compartment at the top of the fuselage.
According to the expert on military space aviation of China Andreas Rupprecht, the lack of marking of the helicopter may indicate its use by the PLA Marine Corps.