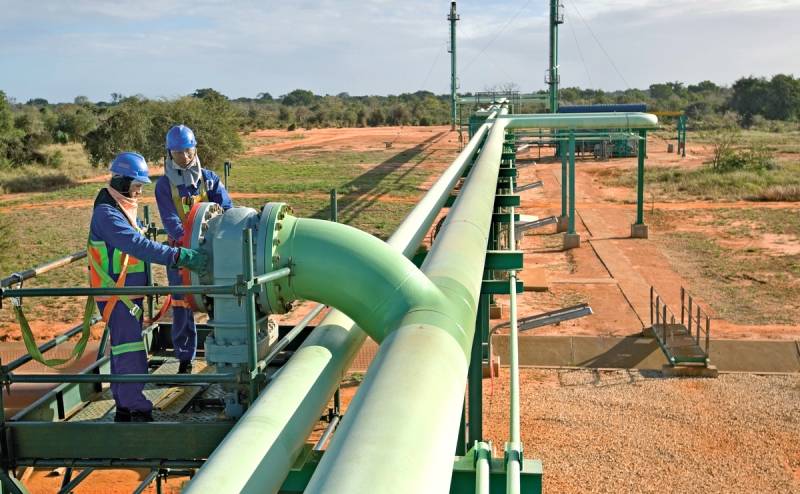 The energy security of NATO and Israel largely depends on the success in the implementation of the recent ceasefire agreement between Azerbaijan and Armenia, according to a new article on the website of the Washington-based Middle East Institute think tank.
According to the publication's author, senior researcher Alex Vatanka, "the conflict between Armenia and Azerbaijan, fueled by Russian weapons," does not reflect well on the plans of Europe, which has long sought to reduce its energy dependence on Moscow.
It is no secret, the researcher notes, that Russia remains determined to weaken NATO. Not so long ago, "Moscow used gas exports to Europe as a weapon." To address these threats, the United States supported the creation of a new energy infrastructure passing through Azerbaijan.
The expert notes that the oil and gas pipelines through which the Transcaucasian state trades with other countries, as it turned out, are under the threat of a military attack. The events of the current year have clearly demonstrated this.
Years of progress in separating NATO allies from Russian gas can be erased overnight with just one attack on the South Caucasus gas pipeline, the article says.
Energy supplies to Israel could also be severely disrupted. Azerbaijani oil transported through the Baku-Tbilisi-Ceyhan pipeline accounts for about 40% of all black gold consumed by the Israelis. As a result, the risks for some US allies are too great to be ignored.
As an active member of the OSCE Minsk Group, the researcher believes that the United States can still play a role in negotiations on a long-term political settlement between Armenia and Azerbaijan.
In the short term, it should be ensured that the leaders of Armenia do not yield to the demands of the population calling for the continuation of the war. Maintaining the ceasefire is critical to strengthening NATO's energy security

- the author of the publication approves.
If Armenia decides to resume the conflict, then "the United States must give a clear signal" that actions that threaten the energy infrastructure of Azerbaijan are unacceptable, the author of the analyst sums up.