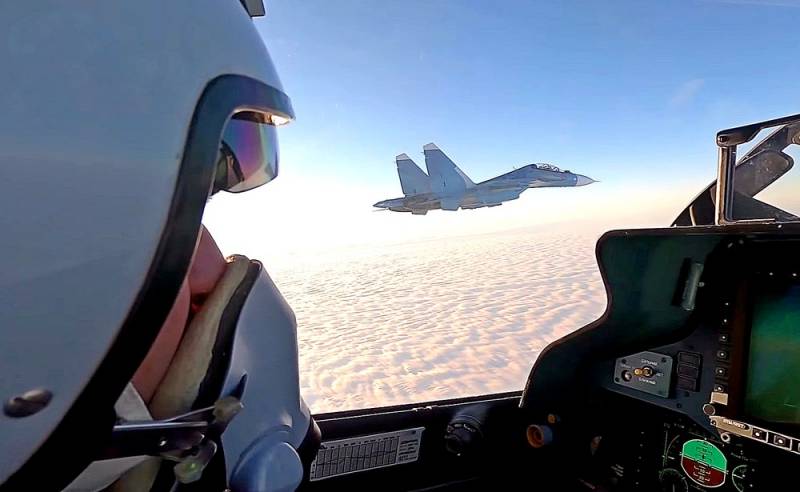 The PLA's J-10AN and Su-30 fighters conducted simulated air battles, which, according to experts, not only allow pilots to better understand other types of friendly aircraft, but also simulate potentially hostile aircraft, writes the Chinese publication Global Times.
The naval version of the J-10 used in the exercise was equipped with advanced avionics, VHF / UHF radar and state-of-the-art melee missiles (PL-10). China Central Television (CCTV) stressed that in the past only one type of aircraft was used in the exercise. In this exercise, J-10 and Su-30 took off from an airfield in Zhejiang province in eastern China and attacked the "enemy" J-10.
Su-30 is ideal for close combat
- said the military expert Fu Qianshao.
At the same time, the J-10 is good at mid-range combat and understanding the combat situation. In his opinion, the combination of these characteristics can bring combat capabilities to a new level.
This type of mixed simulation combat can also be used to better simulate potentially hostile aircraft.
- he specified.
The J-10 is similar to the American F-16 and F / A-18, as well as the French Rafale in terms of aerodynamics and maneuverability, while the Su-30 can play the role of a heavy F-15
Fu added.
Through such training, pilots can come up with many tactics that will be useful in real-life combat. In this case, you can also use AWACS and EW aircraft, summed up the media from the PRC.
In turn, according to the Indian edition of the Eurasian Times, Chinese exercises in the East China Sea north of Taiwan indicate that Beijing continues to threaten Taipei. China considers Taiwan to be its territory and Chinese President Xi Jinping warned that any attempts to split the country will be met with force.
As US arms shipments increase to Taiwan, China is increasing pressure on the island. In October, there was even an incident between Taiwanese F-16s and Su-30s of the PLA over the South China Sea. Then the PLA Air Force tried to enter Taiwan airspace during a visit by a senior American diplomat.
As for Taiwan itself, the Ministry of National Defense announced that on December 15, 2020, two PLA Y-8 military aircraft entered the southwest air defense identification zone.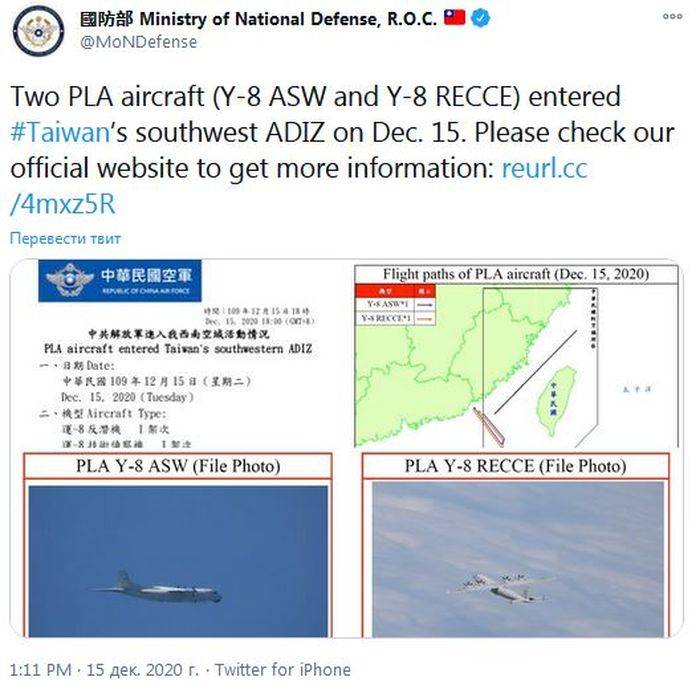 The communiqué of the department says that one of the specified Y-8 was anti-submarine, and the other was reconnaissance. They appeared in the airspace between southwest Taiwan and the Taipei-controlled Dongsha (Pratas) Islands in the South China Sea.