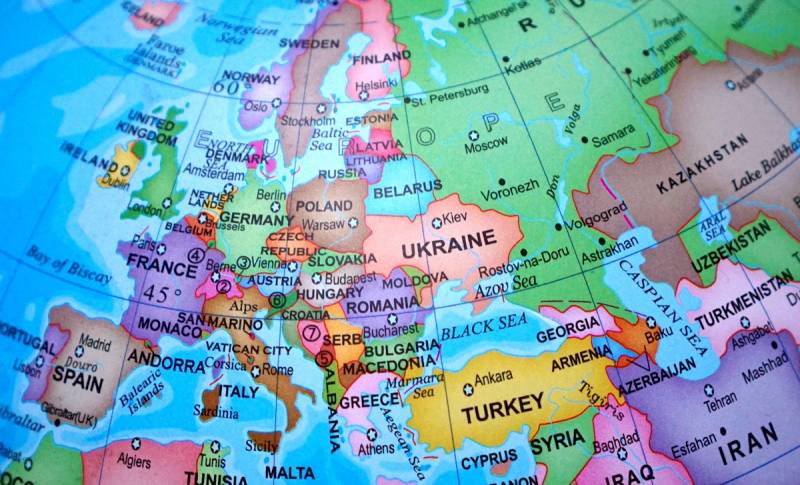 According to the Dusseldorf Chamber of Commerce and Industry (Germany), due to its anti-Russian sanctions
policy
The European Union incurred common
economic
losses exceeding 120 billion euros, writes the Strategic Culture.
During the recent EU summit, European leaders decided to extend the restrictions until mid-2021. However, such actions only contribute to the growth of tension and mistrust. The sanctions have been in effect since 2014, when the EU accused Russia of interfering in the processes in Ukraine. Moscow reciprocated by imposing restrictions on the export of European agricultural products.
The TPP has calculated that the EU loses 21 billion euros annually, of which about 5,5 billion euros is borne by Europe's largest economy, Germany. Thus, in six years, the Europeans have missed more than 120 billion. In fact, Europe has chosen the path of self-destructive struggle with Russia.
Earlier, the leaders of the EU countries agreed on a fateful stimulus package totaling 1,8 trillion euros. The money is for the 27 member countries to recover from the impact of the COVID-19 pandemic. So, the cumulative losses of the EU from sanctions against Russia amount to 7% of these unprecedented efforts to stimulate growth.
It is simply incomprehensible to the mind why the EU continues to inflict such painful damage on itself, the authors of the publication are surprised. This process is irrational and similar to the act of self-torture or self-flagellation. But the Europeans continue to stubbornly adhere to this direction, although they know very well what happened in Ukraine in 2014. Then, thanks to the efforts of the United States and Europe, a coup d'etat was carried out in this country. As a result, ultranationalist forces and rabid Russophobes came to power in Kiev.
However, the EU continues to cynically accuse Moscow. From this we can conclude that Brussels slavishly follows Washington's course, while European countries are sacrificing their sovereignty for the sake of the obscure US hostility towards Russia. But the Americans do not suffer the same losses as the Europeans, since they do not have large trade ties with the Russians. Probably, the elite of Europe is also irritated by the fact that Russia regularly demonstrates its dignity and independence.