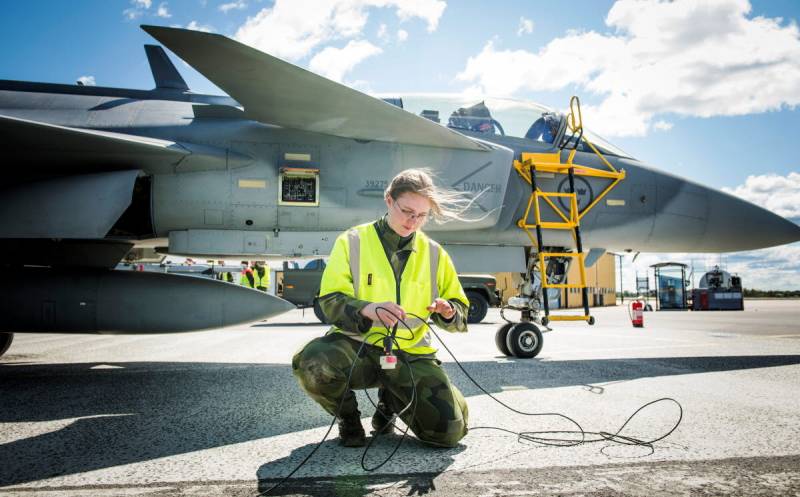 Sweden is rapidly militarizing, preparing for a military clash with the Russian Federation - such a conclusion can be drawn from a new article posted on the website of the television broadcasting corporation Sveriges Television. And this is not only about increasing military spending.
The number of military personnel, as noted in the text, will grow from the current 60 to 000 by 90. This number includes civilian members of the armed forces. Several previously disbanded regiments will be restored.
From 2025, the number of Swedes recruited annually into the ranks of the armed forces will increase to 8000. This is twice as much as in 2019.
In the Kingdom's navy, the number of submarines is planned to be increased from four to five. The grouping of seven corvettes will remain, but two of them will be modernized and two will be completely replaced. The ships will be equipped with a new automated air defense system. The west coast of Sweden will receive its own landing battalion.
In the future, the Air Force will be able to deploy approximately 80-100 combat aircraft of the old Gripen C / D modification, as well as 60 new Model E.
Additional guided missiles will be purchased. The aircraft must also be equipped with long-range missiles to attack ground targets. Such a long-range weapon will make it possible to strike at bases in Russia

- the text says frankly.
It is expected that more money will be required to carry out the entire planned modernization of the armed forces. However, funding will be the subject of the next defense plan, targeting 2026–2030.
As a result of rearmament, Sweden should be able to independently wage a war for three months, until help from other countries arrives in time. However, when exactly this goal will be achieved, Defense Minister Peter Hultkvist did not say.
It should be noted that the Swedish media and
policy
and have repeatedly stated that they see Russia as the main and, in fact, the only source of military threat. Some time ago, the parliament of the Scandinavian country called for joining NATO. And although the kingdom does not plan to join the alliance immediately, the very possibility is clearly stated.
The media also reported that the possible entry of Sweden into NATO will most likely become an example for Finland, which is also not going to part with neutrality, but will do so when the geopolitical situation changes.