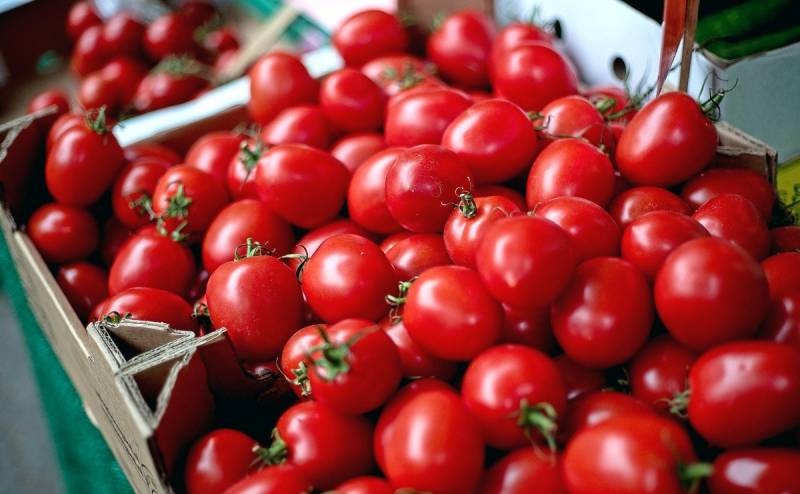 While Turkish exporters were waiting for the lifting of Russian restrictions on the supply of tomatoes, Turkish agricultural producers learned another unpleasant
news
- Russia has banned the import of Turkish peppers from Izmir and Antalya, which, as in the case of tomatoes from these regions, was caused by plant diseases (Pepino mosaic virus, tomato spotted wilting and brown wrinkling of tomato fruits).
It is reported by the Sabah newspaper.
The import of tomatoes from Turkey was suspended by the Russian side after the quota of 200 thousand tons had been exhausted. Tomato producers demanded that such restrictions be lifted, but instead a ban was received on the supply of Turkish peppers, which are second only to tomatoes in Turkey's vegetable exports.
In pursuit of a crane in the sky, we lost a titmouse in our hand
- exclaims the head of the Antalya Commodity Exchange Ali Chandir.
According to a member of the board of the Antalya Commodity Exchange, Cuneyt Dogan, this Turkish province provides about 59 percent of the supply of peppers to foreign markets, and Russian restrictive measures during a period of intensive exports are very sensitive for local agricultural producers. He also noted the absence of the prevalence of these plant diseases in Antalya, in the event of a virus, the products would be subject to laboratory tests, and their shipment would be stopped.
A complete ban is unacceptable
- notes Dogan.