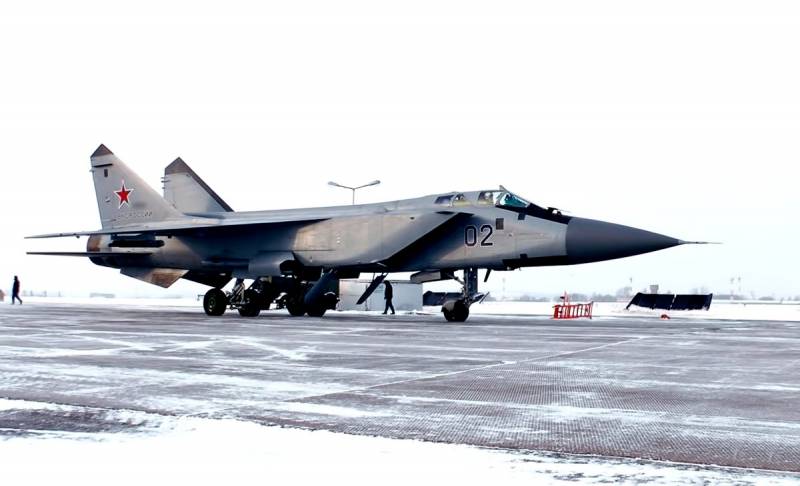 The MiG-31 Foxhound heavy interceptor was the first fourth-generation Soviet combat aircraft to enter service with the country's Air Force in 1981, a year before the MiG-29A light fighter and four years before the Su-27 heavy fighter. This aircraft is ahead of later combat aircraft in many respects: range and altitude, weapons, radar systems. However, due to the high cost of production and operation, the MiG-31 are going to be written off by 2028, writes The Military Watch.
By 2028, the MiG-31 fighter-interceptor will retire ... We have time to create a new aircraft to replace the existing one
- said the general director of the MiG corporation Sergei Korotkov, speaking at the international aerospace show FIDAE-2016 in Chile.
A successor to Foxhound is under development. It is called the MiG-41. According to experts, the new aircraft will be able to move in near-outer space and even fly at hypersonic speeds. However, the prospects for this MiG-41 to replace even half of the MiG-31 by 2028 seem very shaky. The interceptor is being developed as a sixth generation aircraft and so far exists only on paper.
With over 200 MiG-31s ​​in service and expecting the MiG-41 to be far more expensive than any existing Russian fighter or interceptor, Russia is unlikely to replace its entire Foxhound fleet even by the mid-2030s.
In addition, although some MiG-31s ​​can be replaced, it is likely that later versions of the interceptor (MiG-31K), designed to perform other tasks - the launch of hypersonic ballistic and anti-satellite missiles, may remain in service until the 2040s.
Thus, it is unlikely that the MiG-31 will be completely decommissioned by 2035, let alone 2028. And given the impressive modernization potential of the aircraft, which allows it to perform a wide range of combat missions, the Russian Aerospace Forces are unlikely to lose from this.