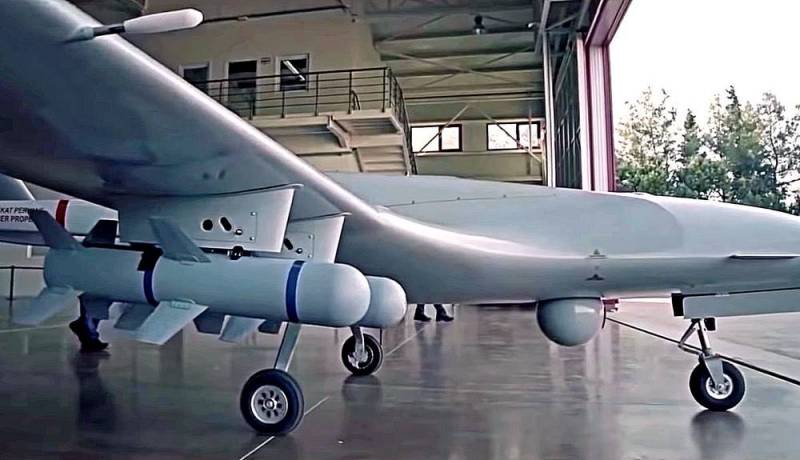 After the success of the Azerbaijani army in the Nagorno-Karabakh conflict, some analysts believe that Ukraine could repeat the Azerbaijani tactics of using Turkish drones in operations to "liberate" the territories of Donetsk and Lugansk, as well as in solving the "Crimean problem". Al-Monitor writes about such ideas of Kiev, linking its future military achievements with the Bayraktars.
The Ukrainian authorities seriously hope for military assistance from Turkey. During his visit to this country on December 2, Ukrainian Foreign Minister Dmitry Kuleba noted that Kiev is counting on Ankara's "leading role" in returning Crimea to Ukraine.
The Ukrainians' reliance on the Turks is associated with the progressive militarization of bilateral ties between the countries. In an effort to balance Russia's influence in the Black Sea, Turkey is moving towards rapprochement with Ukraine, which meets the goals of the North Atlantic Alliance to strengthen its presence in the region. In 2019 and 2020, several important agreements in the military field were signed between Turkey and Ukraine, one of which involves the production of up to 48 Bayraktar TB2 combat aircraft at Ukrainian enterprises per year. When planning the seizure of Donbass, many Kiev "hawks" are counting on these UAVs, saying that the "separatists" in eastern Ukraine do not have the necessary air defense systems.
However, these arguments do not take into account the Russian factor. Russians call Luhansk and Donetsk "Novorossiya". Unlike Armenia, Donbass has a very long border with Russia, and Moscow has fortified this border with a significant amount of heavy weapons.
- experts say Al-Monitor.
In addition, the likelihood of the transfer of Turkish troops to Ukrainian territory is extremely small - it is unlikely that Erdogan will agree to such a sharp aggravation of relations with Putin in order to strengthen ties with Zelensky and his regime.